Blog > Biggest Summer Pest Threats For Streator Residents And How To Stop Them
Biggest Summer Pest Threats For Streator Residents And How To Stop Them
June 28, 2019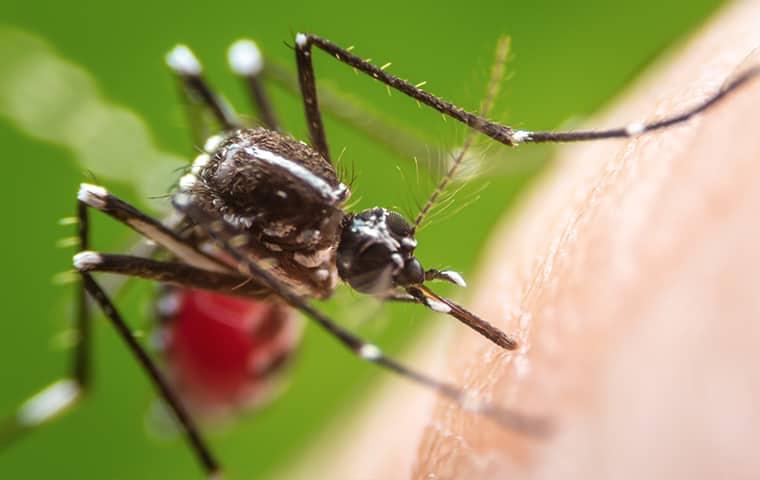 Summer in Illinois is one of the best times of the year for many of us. There are plenty of outdoor activities in Streator, Illinois, and the surrounding areas. Children are home from school and enjoying plenty of free time to play in the yard, go swimming, hiking, or camping. Summer is also the season when Streator homes see the most bug activity.
Most common summer pests in Streator, Illinois
As we head into the thick of summer, it's important to be aware of the most common pests in Illinois. If you live in Streator, you're likely to see mosquitoes, ants, bees, wasps, and other insects. The summer months have high levels of humidity and heat, making insects more active. However, mosquitoes can be active until late fall, and ants can live in your house year-round. June is the perfect month to look into preventative measures or to call for help if you already have a bug infestation. Don't wait until it's too late, call Quick-Kill Pest Eliminators if you have a bug problem this summer.
What's wrong with summer pests?
It can be easy to forget the dangers of summer pests. Mosquitoes leave red, itchy bites that can cause allergic reactions in some people. They also carry diseases such as yellow fever, malaria, and Zika. Many kinds of bees, yellow jackets, and wasps can give painful stings that can also cause problems for people with allergies. And certain ats can cause damage to your house. All of these insects are a nuisance, some are dangerous, and all and can put a damper on your summer fun.
Steps to keep insects out of your house
There are some steps you can take to make your house less inviting to pests this summer. The first step is to remove any standing water from your yard. Many insects, such as mosquitoes, breed by laying eggs in still water. Other insects are drawn toward water as an easy way to quench their thirst. Another step is to keep your yard clean and free of debris. Insects such as ants and spiders can hide in log piles or other yard debris close to your home. Finally, check your house for any insect-entry points. If there are cracks or holes in your walls, many bugs will find their way inside in search of food and shelter.
How to keep your yard insect free
Summer is the perfect season to spend time outside. If you have a yard, you may be taking time every day to soak up some sun, or you may be organizing a summer event. In any case, insects will feel invited as well. If you are having any kind of event with food, the sugars and proteins will attract insects such as bees, yellow jackets, and ants. Keep food and drinks covered and protected while you are outside.
However, there's no way to guarantee that covering food or spraying bug spray will help. Instead, if you have an important event coming up, call Quick-Kill for a one-time treatment that will clear your yard in time for your event.
If you want to use your yard on a daily basis, Quick-Kill can set up an ongoing treatment plan. They can organize frequent visits to clear away mosquitoes and can help you identify points of entry for ants or other insects. There's no reason to fight summer pests on your own. Professional help can give you back your yard and your house so that you can enjoy summer without the presence of unwanted insects.