How Commercial Pest Control Works
October 27, 2017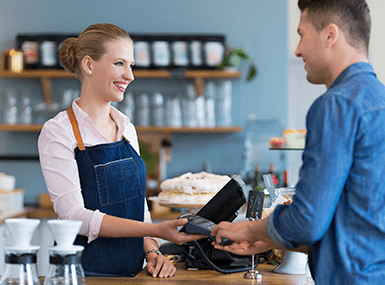 One thing that no consumer likes to hear is that a restaurant they love or the store they are shopping at has a pest problem. The phrase "pest problem" itself leads people directly to thoughts of contamination and they begin to imagine some pretty horrific sights. Once the name of your company has been associated with pests, it is hard for consumers to trust that the product they are receiving isn't dirty in some way. Without commercial pest control in place, you are risking your businesses reputation and it could cause a massive loss. These losses include tarnished reputation, dwindling of customers, and diminishing profits. It could even mean the loss of an operating license. Why take the chance?
Quik-Kill Pest Eliminators commercial pest control program can help protect your business from any pest problems. Our program has no limits to the kind of business we service. We offer a unique and customized approach depending on the type of business (restaurant, store, warehouse) and the specific pest issue. We have developed our own Integrated Pest Management (IPM) program aimed to reduce the use of pesticides all the while still providing guaranteed effective pest management. Instead, we choose to utilize the techniques of inspection, baiting, and monitoring to eliminate pests.
Our commercial pest control program includes regularly scheduled visits throughout the year. These visits will look like this: a technician will inspect your business to identify any areas where pest problems are likely to occur. After the inspection, we will implement monitoring tools such as sticky traps in these areas. We may apply a control agent, or bait, after finding evidence of pests. These baits are usually odorless, vapor less and are placed out of sight. Our service technicians will also provide sanitation recommendations and updated written reports on the status of your pest problem. Regularly scheduled visits will ensure that your company continues to be pest free so you won't have to worry about future problems. If there is any indication of a pest problem, it will be taken care of quickly because you chose Quik-Kill Pest Eliminators. Other benefits of our commercial program include free pest identification services, termite control and prevention, bird control, and pest control consulting.
The biggest benefit of all is knowing that Quik-Kill Pest Eliminators has your back. You won't have to worry about losing customers or having products contaminated by pests. Your business can continue providing consumers with the products/services they've relied on and your reputation will never be at stake. Our satisfaction guarantee is in our name; Quik-Kill Pest Eliminators will eliminate your pest problems. All you have to do is call!