Blog > How Quik-Kill Can Help The Quad Cities Defend Against Termites
How Quik-Kill Can Help The Quad Cities Defend Against Termites
April 10, 2019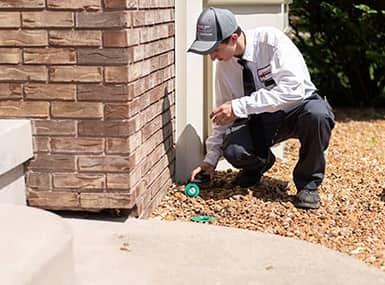 Many residents in the Quad Cities turn to Quik-Kill Pest Eliminators for termite defense for one reason: we are the best. While many pest control companies offer only one solution with one product for termite control, we offer several options in order to best serve each individual home or business owner's needs. Termite damage can be catastrophic without proper prevention. You don't want to waste time trying to handle the problem yourself with ineffective DIY treatments or ineffective pest control companies. Contact us at Quik-Kill now to start protecting your property from termites before swarming season starts.
Why is Termite Damage so Terrible?
Termites are called silent destroyers. They can invade your home with little detection and do thousands of dollars worth of damage before they are detected. In most cases, termite damage is not covered by homeowner's insurance, leaving the cost of repairs to the homeowner. Termites are present in all states in the U.S. including Illinois and Iowa, so it's important to keep them in mind when protecting your investment.
How does Professional Pest Control Work?
A trained technician will come to your home and inspect your property. We can determine if you already have a termite problem and offer solutions for eliminating it. If you don't already have a termite problem, we can suggest options for protecting your home and keeping it termite free.
At Quik-Kill we offer both the Sentricon and Termidor termite control systems. The Sentricon with Always Active system consists of bait stations placed under the ground. Termites are attracted to the bait and will ingest it and bring it back to the colony, killing the other termites. With the Termidor system, a liquid defense product is injected around the perimeter of your home. The termites pass through it and carry it back to the colony where it kills them and the other termites.
Why Call Quik-Kill?
At Quik-Kill our professional technicians understand how termites work. We target problem areas and make sure your home is protected. We offer free termite inspections and will present you with a written plan that is suited specifically to your home. We don't take a one-size-fits-all approach to termite control. That's what makes us the best. Contact us today to protect your Bettendorf and Quad City homes this spring and summer.