Blog > How To Spot A Bed Bug Infestation In A Commercial Office Building in Moline, IL
How To Spot A Bed Bug Infestation In A Commercial Office Building in Moline, IL
October 15, 2021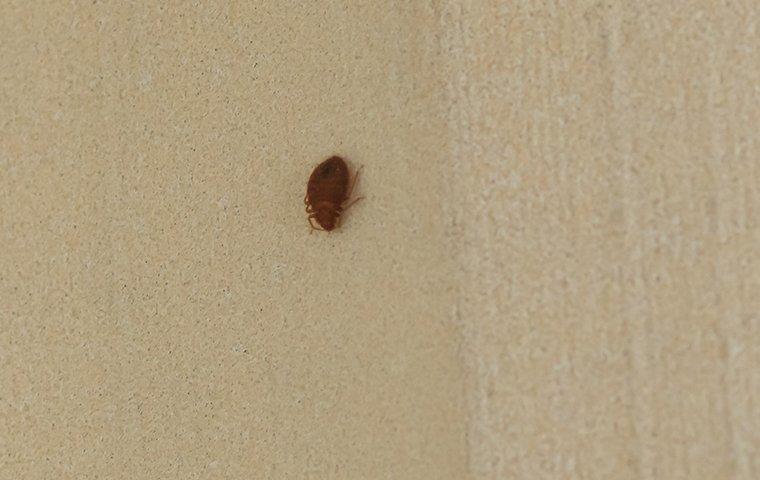 While most people associate bed bug infestations with houses, these pests aren't picky about where they end up – and it's possible that bed bugs could take up residence in your Moline commercial office building.
Bed bugs get around by traveling. They'll hitch a ride on someone's clothing, luggage, or other personal belongings and enter new places this way. Commercial buildings often become infested because there's an existing employee, office visitor, or even someone on the custodial crew who already has bed bugs. These pests may use that person's clothing or personal belongings to enter your office, and once they're there, they won't want to leave.
Here's what business owners and employees should understand about how to spot a bed bug infestation in an office building, how you can reduce the chance of taking bed bugs home from the office, and what to do if your commercial building is already infested.
Signs of a Bed Bug Infestation in Commercial Office Buildings in Moline
Unfortunately, the signs of a bed bug infestation aren't as obvious in commercial buildings as in residential homes. Bed bugs are nocturnal creatures, and if your employees are clocking out in the early evening, there's nobody there to spot these pests.
However, even if you don't see live bugs, bed bugs still leave traces of their presence – including fecal matter stains. When they defecate, bed bugs may leave tiny, dark stains on walls, baseboards, desks, or other office areas.
If you're looking for signs of a bed bug infestation, scouring the office for fecal matter stains, discarded skin, or even translucent eggshells is a good place to start – and these things will still be visible during the daytime.
How to Reduce the Chance of Bringing Bed Bugs Home From the Office in Molin

If your office has an infestation, the last thing you want to do is bring bed bugs home with you – but because bed bugs get around by traveling, this possibility can be all too real. Fortunately, there are a couple of things you can do to reduce the chance of bringing them into your own home, such as:
Inspect briefcases, clothing you've worn to the office, and other personal belongings closely before you bring them inside your home.

When you get home, place your office clothing in a plastic bag and wash them as soon as possible.

Keep items that you can't wash, like shoes, ties, or briefcases, in your garage or out on your deck to ensure you're not bringing bugs inside.

While you're working at the office, keep personal belongings at least six inches off the floor (i.e., keep your briefcase on a desk, not the carpet).
What to Do if Your Commercial Office Building Has a Bed Bug Infestation in Moline
Bed bug infestations can go unnoticed for quite some time in office buildings, but if you're spotting some of the signs in the office or there's an employee who has a bed bug infestation at home, the next step is calling the professionals. At Quik-Kill Pest Eliminators, we'll inspect every crack, crevice, and gap in your office until we find the source of the problem, and then we'll use our effective treatments to eliminate it.
So, if you think your office building may have bed bugs, there's no time to wait – contact us at Quik-Kill Pest Eliminators today to learn more about our bed bug control services.