Blog > Now Is The Time To Protect Your Peoria Home Against Spring Pests
Now Is The Time To Protect Your Peoria Home Against Spring Pests
February 18, 2020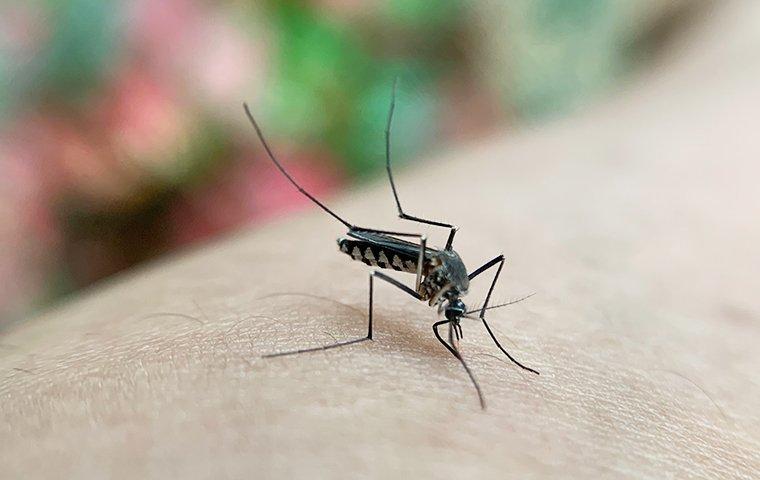 As the largest city on the Illinois River, Peoria undoubtedly has some beautiful waterfront views. The central Illinois community has a certain magical quality during all four seasons, but spring in particular is a popular favorite. With so many warm weather activities calling your name, it makes sense that you are on the edge of your seat waiting for winter to end.

Spring is just around the corner, and Peoria residents are getting excited for the pleasant breeze and blooming flowers that come with this season of rebirth. However, there are also some downfalls to consider. With spring comes the unfortunate resurgence of pests. Yes, those unwanted intruders that we find crawling or flying around our house. The ones that make us jump and make us cringe; how dare they ruin such an enjoyable time! But they'll only ruin your spring if you let them.

Illinois in the springtime sees an increased presence of mosquitoes, ants, cockroaches, bed bugs, termites, rodents, and birds. While it's true that they are prevalent during the warmer weather, it doesn't guarantee that you'll suffer from a pest infestation. The best thing you can do is be proactive against spring pests. Be prepared by knowing their sources of survival and points of entry so that you can eliminate them once and for all.
Tips To Keep Spring Invaders Away
One of the biggest attractants that draws in spring pests is the accumulation of moisture. Pests look for easy access to food and water, and there are many food and water sources in your Peoria home that you may not even know exits. Bathrooms, kitchens, basements, and laundry rooms are usually the most susceptible to moisture build up. Consider some of the following prevention methods to make your home less irresistible to spring pests:
Eliminate standing water in buckets, sinks, pots & pans, trash bins, planters, and other containers.

Clean clogged gutters that are preventing proper water flow.

Fix leaky pipes, spigots, or hoses that are causing excess moisture in and around the structure of your home.

Keep basements, crawl spaces, and attics well ventilated and dry.

Install dehumidifiers where needed

Check areas where utilities enter the home.

Service your HVAC unit on a regular basis to ensure proper moisture levels
Not only is it important to reduce sources of moisture, but it's also essential to identify and block off all entry points. Pests are creative and will take advantage of the smallest crack or crevice to gain access to your home. To prevent pests from getting inside:
Seal off any cracks or holes in the foundation or around the exterior of your home.

Install door sweeps, chimney caps, ridge vents, and repair any damaged screens.

Replace loose mortar and weather stripping around the foundation, doors, and windows.

Fill in cracks and crevices in the walls, floors, and ceilings.

Repair roof damage including shingles, soffits, and fascias.
The Professionals Will Keep Your Peoria Home Safe
Ultimately, if you want to make sure your home is 100% pest free, your best bet is to call the professionals at Quik-Kill Pest Eliminators. Our residential and commercial pest control services cover all those pesky spring pests that start emerging with the warmer weather. No matter your specific pest problem, our licensed and certified pest experts are ready to help. We offer individualized treatment plans that are custom fit to meet your needs and your particular situation. We will also help you exercise the necessary preventative measures to keep your home or business pest free for good.

We have been servicing Peoria and the surrounding communities for over 90 years and we intend to continue providing the best in pest control for many years to come. Call us today!