Preventing Fall Wasps And Hornets In Rock Island
September 17, 2019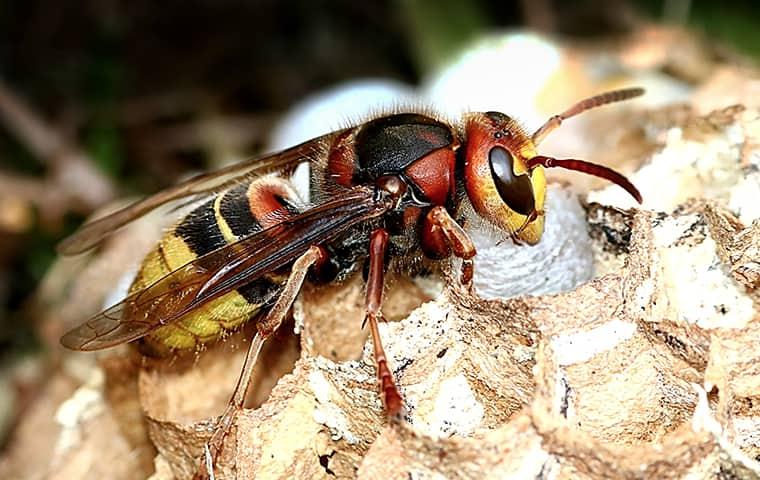 Wasps and hornets are a pain in the fall. Literally. This is because they usually start in spring with only one queen but then she grows a nest all year long until the population is maxed out in the fall. That means you're going to have more stinging insects in your yard in the fall if you don't take care of nests before fall arrives. More than this, you'll have aggressive wasps and hornets in your yard during the fall months. This is because drones are preparing newly hatched female reproductives to make it through the winter. It is a vital role in the preservation of these insects and they take it very seriously. Let's take a look at a few ways you can prevent fall wasp and hornet problems around your Rock Island home
Attractants that are Hard or Impossible to Control
Wasps eat nectar and honeydew for carbohydrates. If you have lots of plants in your yard, especially flowering plants, you're going to have more visits from stinging insects and a greater chance of a nest developing. Removing plants is probably not a solution for you so we recommend a residential pest control plan to reduce insects and the honeydew they create.
Bright flowery colors and patterns. If you have a home that is bright and cheery, it may be inviting to stinging insects. While you probably can't do much about that, you can refrain from wearing clothing that stinging insects can mistake for a bed of flowers.
Easy Steps for Stinging Insect Reduction
Reduce moisture: Wasps and hornets eat bugs for protein. Therefore, everything you do to reduce bugs in your yard will help reduce the chances of these insects developing a nest. One great way to reduce bugs is to reduce dampness around your home.
Remove standing water: Stagnant water gives stinging insects a drink.
Fill holes in: Many stinging insects create ground nests in holes. Do an inspection of your yard and fill holes in to prevent nests.
Seal your exterior walls and foundation: Many stinging insects create nests in cavities and voids.
There are many ways, beyond what we've listed above, to help prevent wasps and hornets from becoming a problem around your home, but the best solution for invasive stinging insects is to invest in residential pest control that has coverage for wasps and hornets.
If you live in Rock Island, let the team at Quik-Kill Pest Eliminators help you get a plan in place. Our highly trained pest professionals are equipped with protective gear to use when necessary and they know the best options for treating stinging insects and removing nests. They also give valuable information for preventing infestations. Reach out to us today to get connected.