Spring Ants In The Quad Cities
March 17, 2017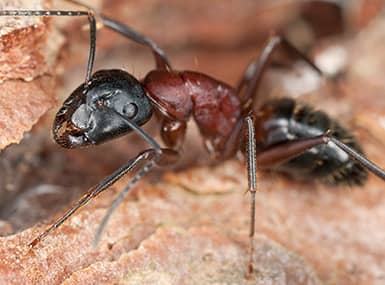 It is about to become ant season here in the Quad Cities. Are you excited? Maybe when you were a kid you were but, as an adult with a home or business, ants can be frustrating and destructive pests to deal with. Fortunately, you don't have to deal with them alone. The experts here at Quik-Kill have a few tips to help you protect your home and your family from ant pressures.
4 Tips To Manage Ants
Make your exterior walls less attractive. Before ants crawl around in your kitchen, they crawl around on the outside of your home. Your goal should be to give these insects less incentive to be near your walls in the first place. Make sure exterior trash cans are sealed. This seals those attractive smells in and keeps the ants out. Make sure your gutters are not obstructed. When water runs down your walls it can cause wood to rot. This can draw carpenter ants in. Stacks of wood, construction materials, and other organic piles, should be stacked away from your home. These draw in all types of ants.

Seal the cracks. Before ants crawl around in your kitchen, they squeeze in through the holes in your defenses. While you're doing your spring cleaning, do a detailed search for holes, gaps, and cracks. Use a caulking gun to seal holes and repair cracks in your foundation with liquid cement. Pay close attention to your window and door frames. It doesn't take much of a gap for these little critters to get in.

Clean things up. When ants come in, they're looking for food. If they find it, that is when things get crazy, like walking into your living room and finding hundreds of ants swarming your couch. Cleaning things regularly will make your home less interesting to ants.

Get ongoing pest control. Ants are pests that are always encroaching. Effective management requires the removal of colonies. But this isn't an easy task--perhaps you have learned this by trying to remove one. In fact, many pest strategies end up causing colonies to split and make the ant problem worse. When you have ongoing pest control, you can leave those ants to the professionals. A professional knows what products to use, how to use them, and where to use them. A professional will also monitor the effectiveness of these products and analyze the pest pressures on your property. There is simply no better way to control ants.
If you live in the Quad Cities, let Quik-Kill control the ants in your yard as they control a whole host of other invasive pests, from mice to cockroaches. Life is better without pests. If you're not living pest-free, let's get started today.