Spring Break Travel Warning For Bed Bugs
March 28, 2017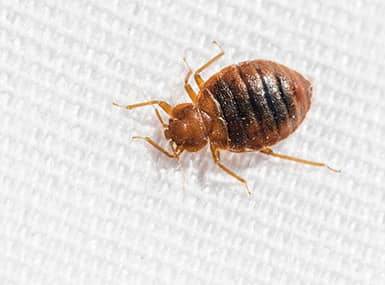 Are you planning to take a trip to Southern Florida for spring break? You should be aware that bed bugs are in Southern Florida. Are you planning to take a trip to New Orleans for spring break? You should know that bed bugs are in New Orleans. Are you considering Lake Havasu for your spring break? Yup. There are bed bugs in Lake Havasu too. But bed bugs aren't just in these three spring break locations. These blood-eating pests are everywhere large numbers of people gather. Here's what you need to know about bed bugs, and a few tips to help you stay safe on spring break.
The Secret Bed Bugs Don't Want You To Know
Bed bugs rely on you not thinking about them. These tormenting pests spread by hitchhiking. The more you think about them, the more likely you are to catch them before you bring them back to your home.
Think about them before you go. Before you head out for some much-needed rest and relaxation, check bedbugregistry.com to see if a report has been filed on the location you plan to spend the night. While a single report should not influence whether or not you stay somewhere, it can help to know if a business has received multiple reports. If a report has been made, call the business and ask what their bed bug plan is. If the person on the other end of the line can give you a quick answer, there is a good chance that the bed bug incident was random and not part of an ongoing problem. If they can't, you might want to consider staying somewhere else.

Think about bed bugs when you arrive. Before you bring your things into your room, consider doing a bed bug inspection. Use a flashlight to check the seams of the mattresses and box springs for black residue, black streaks, blood stains, white eggs, shed insect skins, or tiny insects crawling around. Finding signs of an infestation before you spend the night can not only help you prevent bed bug bites but, also, stop them before they climb into your belongings.

Think about bed bugs while you're on vacation. Bed bugs leave painful, red welts that look like patterns of 3 bites in a row. If you see someone with several bites that show this pattern lounging by the pool, you may want to take notice. If you see a tiny, pen-sized insects on your arm, and it is bright red from your blood, you should know that you're looking at a bed bug. When you take your luggage out to get to your clothes, consider using the luggage rack to keep it off the ground. Never leave clothing lying on the floor. And consider putting your luggage in plastic bags when you store them, especially if you suspect that there may be bed bugs around.

Think about bed bugs when you get home. Take the time to wash all of your clothes and bedding on the hottest temperature. This will kill bed bugs in all stages of development.
When you think about bed bugs, you may be able to see them before they hitch a ride back from wherever you're spending the night. But be aware that bed bugs don't only hitch a ride from hotels, motels, and resorts. You can get bed bugs when you ride in a taxicab, go to see a movie, buy something from a retail clothing store, and more. Knowing what a bed bug looks like and taking a quick moment to search for black streaks, blood stains, shed insect skins, and tiny, white eggs could stop these bugs in their tracks.
Bed bug bites can be painful, itchy, and numerous, but in the war against bed bugs, these are the least of your problems. Bringing bed bugs home is the worst.
If bed bugs ever appear in your home, call a professional. These pests are notoriously difficult to exterminate without an education in their entomology, and training in modern bed bug protocols. And don't just trust any pest company to take care of this problem. Find a company like Quik-Kill Pest Eliminators that uses the most advanced, state-of-the-art, treatment techniques, and a reputation for being bug control experts.
If you're in our Illinois service area, reach out to us for immediate assistance. You don't have to let the bed bugs bite.