Blog > Tips For Rock Island Homeowners To Keep Their Yards Flea-Free
Tips For Rock Island Homeowners To Keep Their Yards Flea-Free
June 11, 2019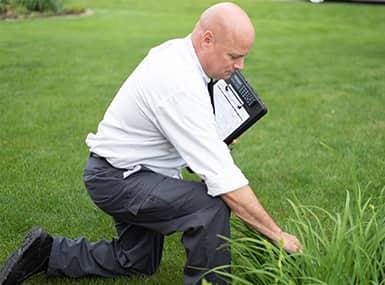 Outdoors, fleas reproduce during warm weather, so new hordes are hatching every day and looking for a warm-blooded host, like your or your pet.
People go outdoors more in warm weather, so you're more exposed to fleas looking for a host.
Grass gets taller, providing more hiding places for fleas and the wild animals that carry them.
Fleas are more than a nuisance. They carry disease, including bubonic plague, which can be dangerous to humans. They also carry tapeworm that can be transmitted to pets and even to children. Additionally, both people and dogs can have an allergic reaction to a flea bite, which can result in dermatitis.
Seal up any gaps on the exterior of your home to keep the bugs out. You can't find and fill all the flea-sized gaps, but you can prevent rodents and other warm-blooded flea carriers from entering your house.
Keep grass and weeds mown to limit hiding spaces for wildlife.
Move woodpiles away from your foundation and clear up any clutter near your home that could provide hiding spaces.
Use a veterinarian-approved flea treatment on your pets.
Wash pet bedding and vacuum regularly to eliminate any fleas or eggs that have made it inside your home.
Be careful with items you purchase at summer yard sales because your bargain items might come with a free bonus population of fleas. Inspect items closely before bringing them into your home and consider hosting items off or washing them immediately if you have any concerns.
If fleas do make it into your home, you could be facing a never-ending battle. If you use flea-control products that are available at your local home store, you have to be sure to treat every single area where fleas are located. If you miss a spot, the fleas living in the untreated area will quickly reproduce and re-infest your home. Additionally, unhatched eggs protect the fleas inside from insecticides, so as soon as the product wears off, fleas that hatch can go looking for blood – yours or your pets.