Blog > Total Pest Control Solutions For Quad Cities Residents
Total Pest Control Solutions For Quad Cities Residents
March 28, 2022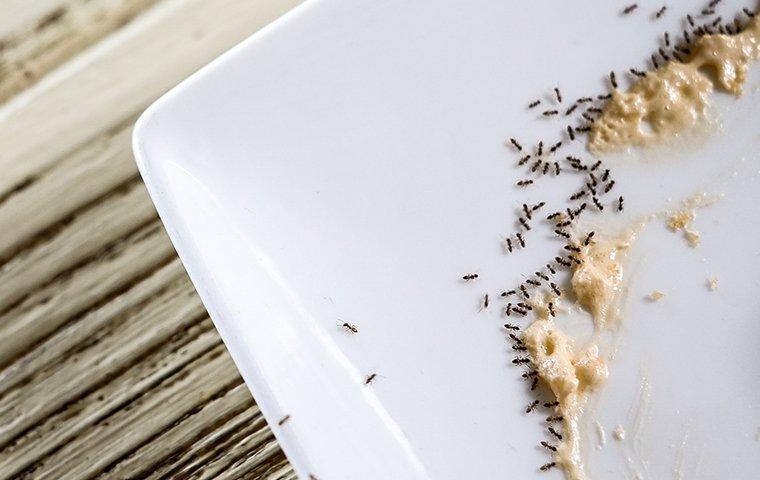 The Quad Cities area is known for many things: sweets at Lagomarcino's, the Buffalo Bill Museum, and Quad City Symphony Orchestra, to name a few. One thing that doesn't often come to mind is the risk of infestation. With four distinct seasons, and close to many waterways, there are many pests that call the area home. It is important for any Quad City homeowner to know what pests to look out for, and how to keep them out in the wild rather than in your home.
Types Of Pests That Commonly Invade Homes In Quad Cities
Many animals call the Quad Cities home. The pests in the Quad Cities that are the most likely to become a problem for homeowners are:
Bed bugs

Rodents

Fleas

House spiders

Carpenter ants

Mosquitoes

Termites
These pests are the most common in the region, the most plentiful, and the most likely to give you a headache if you are not careful.
The Dangers Pests Bring To Quad Cities Homes
Many of these pests bring with them home destruction and in some cases, diseases. Picture this scenario, the Mississippi River floods, a common natural occurrence. The resulting rush of water sends rodents running for higher ground, right onto Quad Cities property. Rodents damage crops, ruin food gardens, and some make their way into the home. These rodents carry diseases like leptospirosis. Leptospirosis can be transmitted to both humans and pets, via the urine of infected rodents. The bacteria, leptospira, can survive weeks outside of a host. According to the CDC, without treatment, leptospirosis can lead to kidney damage, meningitis, liver failure, respiratory distress, and even death.
Due to the added moisture from this scenario's flood, there is an increase in mosquitoes, which breed in standing water. While mosquitoes are not out to steal your food or invade your home, they too carry diseases. Most notably, some mosquitoes carry West Nile virus. The virus is passed to humans via a bite from an infected mosquito and causes flu-like symptoms.
Lastly, consider that most homes are constructed of wood. Damp wood attracts wood-eating insects like termites. Termites break down the wood structure of your home for sustenance, leaving behind costly damage.
Natural Pest Prevention Tips For Quad Cities Homes
All this to say, Quad Cities residence must be vigilant in protecting their properties from unwanted guests. There are many humane and natural ways to keep pests away from your home. Prevention is probably the best thing a homeowner could do to stop a pest infestation before it even begins. Keeping clutter away from the home, treating leaks and moisture right away, filling in any cracks in the home, and keeping food in airtight containers are all great ways to minimize your risk of a pest control problem.
The Best Form Of Pest Protection For Your Quad Cities Home
The very best thing one could do to guarantee that their home is pest-free is to hire a professional. A professional pest control company like Quik-Kill Pest Eliminators will see to it that your home is responsibly and efficiently treated for any active infestation. We at Quik-Kill Pest Eliminators also safeguard your property from any future pests that may try to move in. We are local and have been serving the Quad Cities for almost 100 years! Trust Quik-Kill Pest Eliminators with all of your home's pest control needs.