When Will Mosquitoes Finally Leave Me Alone? 
September 30, 2019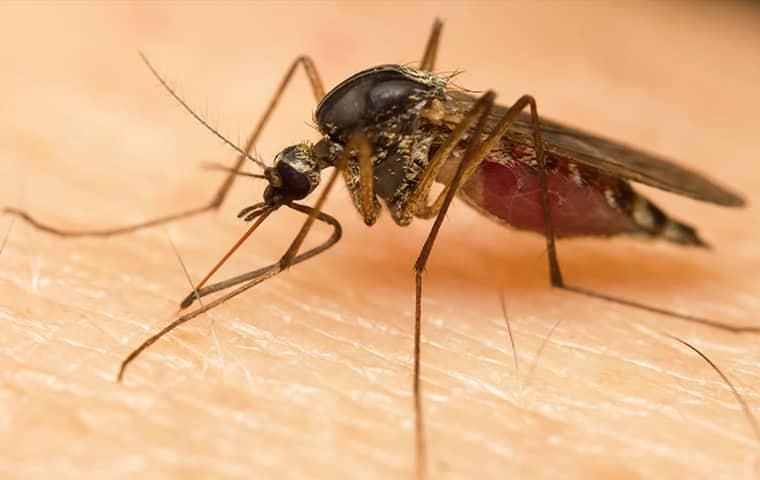 We've outlived the worst of the summertime pests, but fall doesn't spell the end for these blood-sucking bugs quite yet. Typical seasonality for mosquitoes in the Quad Cities falls between the end of May and the first frost of the season, which means they could still be buzzing about for several more weeks. The moderate temperatures in the low to mid-70s coupled with large amounts of rainfall creates the perfect environment for these hungry insects to thrive.
Even if mosquitoes will be going away soon, there are steps you can take right now to help you and your family make the most of the fall season.
Face the Fall Fearlessly
Mosquitoes are swarming insects that can survive and thrive around your home and lawn. Removing factors that attract mosquitoes can help lead to a more relaxing fall season.
Remove standing water sources as quickly as you spot them. Fill in ditches on the ground and take care of water in pots, birdbaths, and fountains.
If standing water cannot be eliminated, have a professional help you apply special water treatments to kill mosquito larvae.
Mosquitoes aren't particularly good flyers and will only travel a few hundred yards over the course of their entire lives. They love big bushy plants that shield the sun during the middle of the day, so be sure to prune shrubbery.
It's important to remember that preventative methods alone can't completely eliminate the presence of mosquitoes on your property. If you want to be sure that mosquitoes will stay away during the final months of outdoor activity, rely on your local pest control experts for help.
Quik-Kill Does It Right
If mosquitos are still buzzing around your property, don't sacrifice your peace of mind until the winter season hits. CallQuik-Kill today, your go-to mosquito eliminators serving Illinois and Iowa state for over eighty-four years. Our on-staff entomologist ensures that all our pest elimination methods are not only safe, but highly effective against the pests that bug you the most.
No matter how late or early in the year you request pest-control services, we can help. Beginning the process at any point may help you to better protect your yard during the spring breeding months and get a handle on runaway infestations. ContactQuik-Kill Pest Eliminators for peace of mind that you just can't beat. Ask about our no-obligation home inspections today.