Why Call Quik-Kill For Summer Bee Problems In Moline
May 3, 2019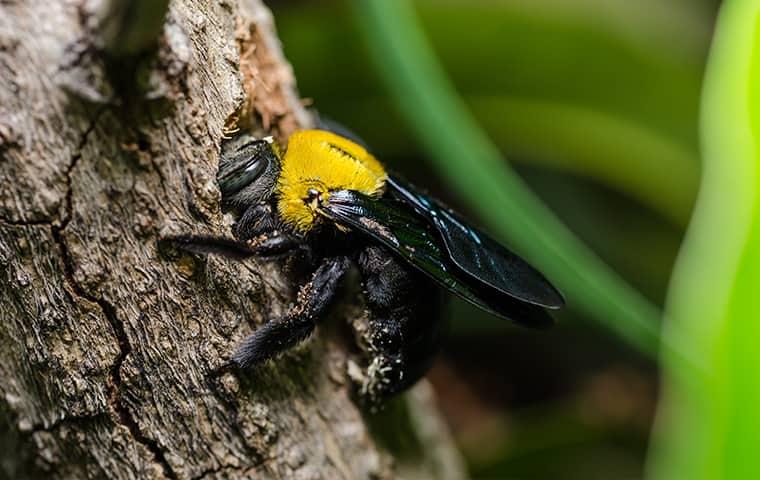 We could say professionalism and experience are the reasons to call Quik-Kill for summer bee problems—and that would be true. You'd be hard pressed to find a pest control team in the region as dedicated to the science of pest control as ours. We don't just "control" pests, we eliminate pest problems. That's an important distinction. But the biggest reason to call Quik-Kill Pest Eliminators for summer bee problems in Moline has nothing to do with which pest control company will give you the best results. It does, however, have everything to do with the nature of the problem itself.

Bee infestations are complicated. As you probably know, bees are beneficial insects. They play an important role in the pollination of plants. You may also know that bee populations are on the decline. This has caused concern in the scientific community and has led to U.S. governmental regulations regarding the control of honeybees. If honeybees decide to create a nest in the void of your home, it is best to have us handle the problem. Our team knows what is necessary to correct the issues in a way that takes into consideration the needs of your family and the safety of those bees. But, to be honest, honeybees aren't the bee we deal with most. When it comes to pests, carpenter bees are head and shoulders above those honey bees.

Carpenter bee infestations are also complicated. When these bees choose to infest your home, you're probably not going to know it. A single female will only create a tunnel that is about a foot in length. But it is important to catch her when she does. That tunnel can be expanded year after year and create a threat for everyone living in your home. A railing could give way on a balcony. An exterior stair could break. An exterior plank could snap. These can lead to personal injury. But the biggest issue with these bees is that they damage wood, create an annoyance with the chewing sounds they make, and invite woodpeckers to create secondary damage.

When you have residential pest control service from Quik-Kill Pest Eliminators, you get routine inspections that catch pest problems early. You also get routine treatments that work to reduce pest populations around your Moline home and throughout the Quad City area's. Take a few minutes to learn about Home Guardian Service and Home Guardian Service Plus from Quik-Kill Pest Eliminators. It could be the best investment you ever make for your health and your property.