Blog > Why Quad Cities Homes Need Termite Protection During The Fall Months
Why Quad Cities Homes Need Termite Protection During The Fall Months
September 24, 2019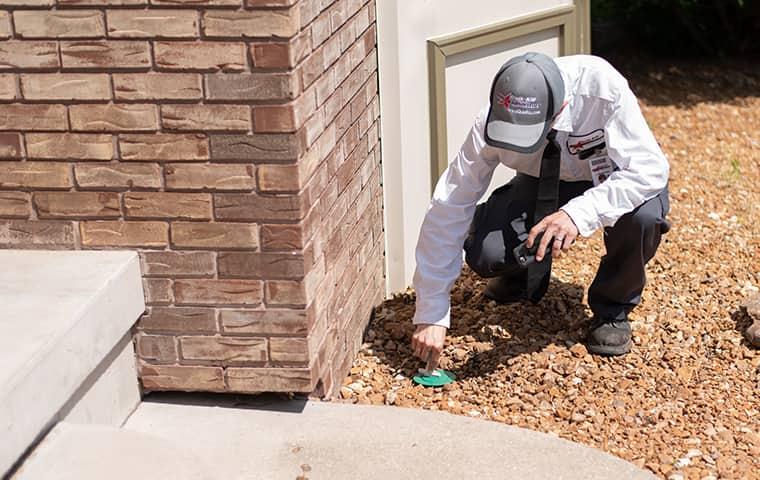 It's hard to believe that one of America's most destructive insects is less than a half of an inch long, but termites in the United States pose a real threat to homeowners all around the country.
Termites are a year-round threat. After they swarm, usually in late spring or early summer, new colonies are established and start growing in numbers. As the year progresses and colonies swell, these pests are forced to scavenge further away from their nests for food sources, possibly pushing them closer to your home--a place full of delicious, moist wood to feed their family for many months. Thankfully, Quik-Kill Pest Eliminators offers world-class termite protection for homeowners before and/or after home infestations.
How Our Termite Protection Works
Quik-Kill offers the best and most effective form of termite protection available on the market today. Sentricon with Always Active formula will stop termite infestations no matter what time of year these bugs come knocking.
Sentricon is a subterranean termite bait that is strategically placed around your lawn to trick termites into using the bait as a food source.

The bait in Sentricon is scientifically proven to be more attractive to termites than even the wood on your property.

The bait is passed around from termite to termite, poisoning the colony without their detection. Once the termite queen is killed, the nest will be without a leader and the remaining members will die off, leaving you termite-free.

Sentricon systems are easily monitored by pest control operatives who keep you in the know.
It's never too late or too early to begin using termite protection treatments on your home. Prevention with Sentricon with Always Active is the first step for homeowners with concerns regarding termite colonies on or around their property.
We're Quik to Kill
Termites are destructive insects that need immediate attention from homeowners. Call the professionals at Quik-Kill Pest Eliminators today for all your termite control needs. With friendly service, an on-staff etymologist, and a team of reliable and knowledgeable operatives, we strive to do more than simply 'control' your pests – we eliminate them. The first step in eliminating a termite infestation is having a thorough inspection. After this, we will discuss your termite prevention and elimination options. Sentricon with Always Active technology is available to all our customers, no matter how small the infestation may seem. If you want peace in knowing your property is termite-free, contact Quik-Kill today.