Your Bed Bug Removal Options Explained
October 25, 2017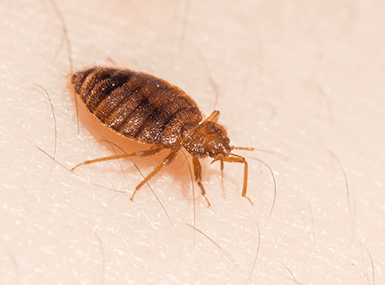 Bed bugs are a tough pest to avoid, they are found in almost any public place, meaning that anyone can come into contact with bed bugs anytime they leave their home! Now, we aren't trying to make you paranoid when it comes to bed bugs; the reason why we are being so blunt is that a bed bug infestation often comes with the stigma of having a dirty, cluttered, unkempt home. But, Quik-Kill Pest Eliminators is here to tell you that is definitely not the case. Bed bugs don't care what your home looks like or what you look like, all they care about is hitchhiking their way into an environment with access to food (you). Whether you keep your home on a meticulous cleaning schedule, sometimes forget to dust for weeks on end, have a large home, or a tiny home, bed bugs if given the opportunity will find their way inside. A bed bug infestation in your home truly is a case of "it's not you, it's them". A bed bug infestation has no reflection on you and is nothing to be embarrassed about, it truly can happen to anyone.
You can come into contact with bed bugs while traveling on a plane, on a bus, or in a taxi; you can come into contact with them at a 5-star hotel or a budget motel. Bed bugs can crawl onto your belongings and into your home after spending the day out shopping, visiting your child's dorm, or after going to the movies or library. The best way to protect your home from being invaded by bed bugs is to understand how to recognize an infestation, that way if these parasitic pests ever do find their way into your home, you can call a professional bed bug control expert as quickly as possible.
The first thing to know about bed bugs and to help recognize their presence is to understand what they look like. Adults are reddish-brown in color, grow to about 1/4 of an inch in length, and are flat and oval in shape. After feeding they will look more swollen and elongated and will turn more of a reddish-purple color. If bed bugs are in your home you may find piles of shed skins, which they discard as they grow; you are probably going to also find tiny red spots of blood and streaks of fecal matter on linens, mattresses, and box springs. Adult bed bugs are nocturnal so they can be hard to find, but some of their most common hiding places include under and in the cracks and crevices of mattresses and box springs, behind pictures and clocks, inside of keyboards and computers, in the cracks of wooden furniture, and inside or behind outlets.
If you ever find bed bugs or evidence of bed bugs living in your home, contact Quik-Kill Pest Eliminators. We have the services that are needed to quickly and completely eliminate any size bed bug infestation from any property. Our bed bug control service options include:
Bed Bug Heat Treatments - Heat treatments are a completely effective, eco-friendly solution to bed bugs. Heat can infiltrate all surfaces and objects found in your home and will kill any and all stages of bed bugs found present.

Conventional Bed Bug Treatments - Conventional treatments provide the targeted treatment of bed bugs using specialized EPA approved chemicals.

K-9 Bed Bug Detection Services - Our K-9 bed bug detection dog teams work to quickly and non-invasively inspect your property for bed bugs; they are able to inspect areas that human inspectors may not be able to reach.

Mattress & Box Spring Encasements - These encasements work to keep bed bugs from infesting your home's mattresses and box springs.

Home Guardian SM System + Bed Bugs - This program provides all the benefits of our year-round comprehensive home pest control program, plus the added protection against bed bugs.
To learn more about how the professionals at Quik-Kill Pest Eliminators can eliminate a current bed bug infestation and protect your property from future problems with these pests, give us a call today!