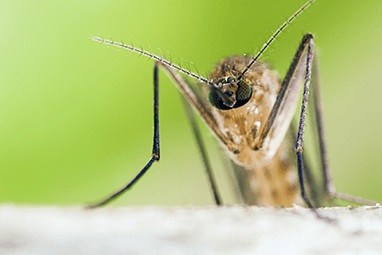 Get Rid Of Mosquitoes Fast!
Mosquitoes are one of the most intrusive pests that we deal with. Apart from the annoyance and irritation caused from mosquito bites, they are also a danger to people and pets. An infected mosquito carries any number of disease-causing pathogens, spreading terrifying illnesses such as Zika, West Nile, Malaria, and Dengue Fever from person to person. Unfortunately, mosquitoes are nearly impossible to eliminate without professional help. If you have a problem with mosquitoes, trying to treat them yourself could be a nightmare. The best way to get rid of mosquitoes is to contact Quik-Kill to discuss a professional mosquito treatment today!
FAQs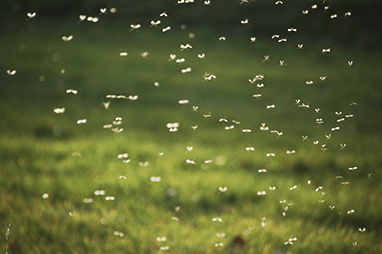 Why Do I Have A Mosquito Problem?
Mosquitoes breed on or near standing water. This ultimately means that any source of standing water may become a breeding ground for mosquitoes. Because the female mosquito only requires a thin film of water in which to lay her eggs, tin cans, bird feeders, watering cans, outdoor play equipment, and clogged gutters may harbor these unpleasant pests. Mosquitoes are also known to travel as much as 20 miles in search of a blood meal, so it is safe to presume that they may also become problematic where no water source can be located.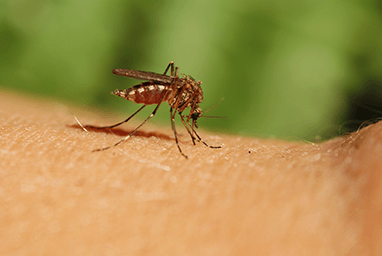 Are Mosquitoes Dangerous?
Mosquitoes are well known as transmitters of disease and illness to humans, domestic animals, and wildlife. They are persistent, annoying, and for many their bites are the cause of itchy, irritated skin. Among the viruses known to be carried by mosquitoes are Zika, West Nile, Malaria, Dengue Fever, and in some cases, Yellow Fever. They are also responsible for spreading the potentially fatal heartworm disease in dogs, cats, and other mammals.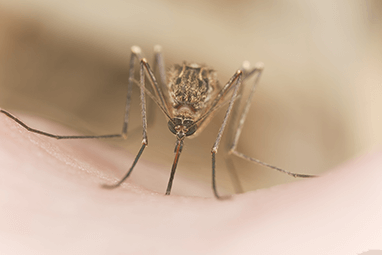 How Can I Get Rid Of Mosquitoes?
Keeping mosquitoes away is a daunting task for any property owner. Not to worry, Quik-Kill Pest Eliminators can help take control of the situation. Our expertly trained staff will begin by asking you all the right questions to assess your needs and the depth of your mosquito problem. From here, we will provide you with our best mosquito treatment options for your yard or special event. Next, we'll schedule someone out to do the work as quickly as possible (sometimes the very same or next day) to ensure that your worries are taken care to your satisfaction.
Local Pest Control You Can Trust
At Quik-Kill Pest Eliminators, we have been solving pest problems throughout central and north central Illinois and southeastern Iowa since 1929. We are a second-generation, locally & family owned and operated pest solution provider, and we are the premier pest service in the area. We can quickly and confidently implement the latest technological advancements in the pest elimination industry, assuring you and your family of a pest-free environment. Contact us today for all your pest needs!