Termite Control In Central Illinois & the Quad Cities
Did you know that most homeowners insurance does not cover termite damage? Not good news since termites are responsible for $5 billion to homes in the United States every year, and that includes in Iowa and Illinois. If you're concerned about termites, contact Quik-Kill. There is no better defense against termites than a treatment plan customized for your home or business by Quik-Kill Pest Eliminators.
Termite Treatment Options That Don't Just Control, But Eliminate!
Our termite control services always begin with a thorough interior and exterior inspection of your home for signs of termites, and to identify areas that are conducive to termite activity. Based on our termite inspection, we'll prescribe a treatment suitable for your Quad City home or structure's specific construction type and your needs. At Quik-Kill Pest Eliminators, we offer several options when it comes to exterminating termites and preventing re-infestations.
Benefits Of The Sentricon® System
The Sentricon Termite Colony Elimination System is less disruptive to people, buildings, and landscaping. Unlike other treatments, there is:
No drilling floors or foundations.

No extensive digging or trenching in the landscape or other areas around a dwelling.

No chemical solution injected in the ground under and around the home.

No tank trucks filled with chemical solutions.

No scheduling hassles.
For reliable, ongoing protection against termites in Illinois and Iowa, contact Quik-Kill Pest Eliminators today!
How Does Sentricon® Work?
Termite workers leave the underground colony, then travel through mud tubes to a building. Once inside, they consume wood and take it back to the nest to feed the rest of the colony. Termite baiting stations placed in soil around homes and other structures disrupt this process. Rather than making their way indoors, termites are attracted to the bait, consume it, and then take it back to the rest of the colony. This results in the complete elimination of the colony, including the workers, soldiers, and reproductives (kings & queens). Once termites have been eradicated, the Sentricon System continues to monitor for termite activity. With the Sentricon System and Quik-Kill Pest Eliminators, you get constant termite defense and attention from certified Sentricon specialists who are committed to protecting homes and businesses from destructive termites.
*Watch the video to learn more about the Sentricon story.
Benefits Of Termidor®
Effective on the type of termites that infest homes and businesses in Illinois and Iowa, Termidor is a professional termite defense product that catches these wood-destroying insects unaware. It utilizes an advanced, non-repellent, or "undetectable" liquid technology that termites cannot see, smell, taste, or avoid. Termites come into contact with Termidor, ingest it and share it with the rest of their colony, unknowingly killing the entire population. Regular follow-up inspections and monitoring are the keys to maintaining Termidor protection and controlling termites.
Termidor is 100% effective at controlling 100% of termites in three months or less.
Termidor kills and controls termites several ways.
The unique "Transfer Effect" allows Termidor to achieve control of termites at the very low rate of 0.06% active ingredient.
With Quik-Kill Pest Eliminators and America's #1 liquid termite defense working together to protect your home or business, termites and costly termite damage will be the last thing on your mind! Contact us today for more information.
How Does It Work?
Termidor is applied along the foundation walls or exterior perimeters of homes and businesses. Because it binds tightly to the soil, it creates what we like to call the "Termite Zone". It is undetectable to termites, and they cannot avoid it. Termidor kills through the ingestion of treated material, and also on contact. When a termite comes in contact with Termidor, they become carriers and transfer it to other termites they meet. Secondary carriers continue the transfer process so that it spreads throughout the colony, resulting in the complete elimination of the nest.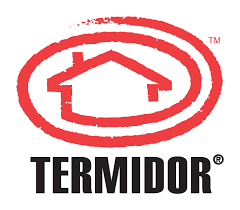 Termite Real Estate Inspections Also Available From Quik-Kill
Whether you're buying or selling a home, identifying if there are termites present is always a good idea. It might also be required by your lender. Quik-Kill offers termite real estate inspections conducted by trained and licensed professionals. We'll inspect and report our findings using the NPMA-33 form. Realtors, please ask us about our volume pricing.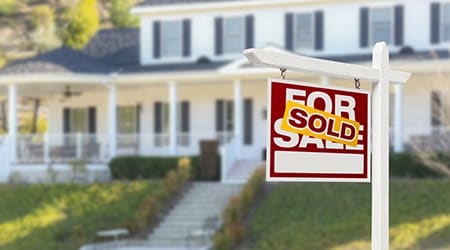 Better Than Any Other Company Out There
Quik-Kill Pest Eliminators delivers the very best in termite solutions. You'll receive written specifications, customized diagrams, and an inspection report after your consultation. With the best termite warranties available, why choose any other company than Quik-Kill? For more information or to schedule a FREE peace of mind termite inspection for your home, contact us today!
Frequently Asked Questions