Benefits Of Commercial Pest Control For Schools
April 28, 2018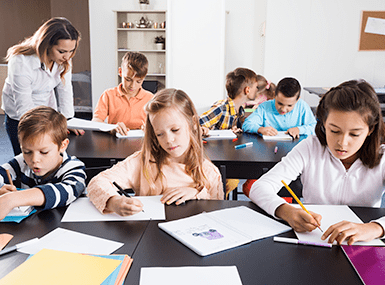 When it comes to the health of our kids, commercial pest management in Moline, IL schools plays a key role. And, while our kids' health is certainly the top priority, there are other benefits to having a commercial pest control plan developed and overseen by a professional, especially a professional who uses modern pest control methods like Integrated Pest Management.
Integrated Pest Management (IPM) is a broad-based pest control approach that relies on an understanding of the habits and habitats of pest creatures to create environmentally sensitive solutions that work to control them. There are four key elements that make IPM perfect for schools.
It's Healthier - As we've already mentioned, student health is a high priority. When you have an IPM specialist managing your pest control, you'll know that the use of chemicals will be limited. When chemicals are needed, your Pest Management Professional (PMP) will choose products that are EPA-approved and considered least-toxic. The health benefits will also impact faculty and staff, resulting in reduced employee absenteeism due to sickness.

It's Sanitary - Effective IPM always includes sanitation. Bugs and wildlife are drawn to trash, clutter, and other conditions that are present in areas of poor sanitation. Keeping things clean and disposing of trash in an appropriate manner will have a dramatic impact on pest populations. The side benefits are a cleaner school and better management of cafeteria resources.

It's Cost Effective - It costs a lot more to exterminate pests than it does to prevent them. An ongoing pest management program stops pest problems before they arise through the implementation of routine inspections, the maintaining of baiting and monitoring, and appropriate application of pest control measures. Over the course of the year, this can add up to thousands--or even tens of thousands--in savings for a school.

It's Proactive - A proactive pest control plan is not only cost-effective, but it can also work to protect the morale of students, faculty, and staff. The appearance of cockroaches in the break room, pantry pests in the cafeteria kitchen, rodents in the locker room, and similar encounters can be demoralizing. When you have ongoing, proactive pest control, everyone will be happier.
For more information or to establish an IPM-based pest control plan for your school, contact us today. Quik-Kill Pest Eliminators provide industry-leading commercial pest control solutions for businesses and municipalities in Moline, IL and in Northern Illinois.