How To Properly Identify Bed Bugs In Moline
December 3, 2021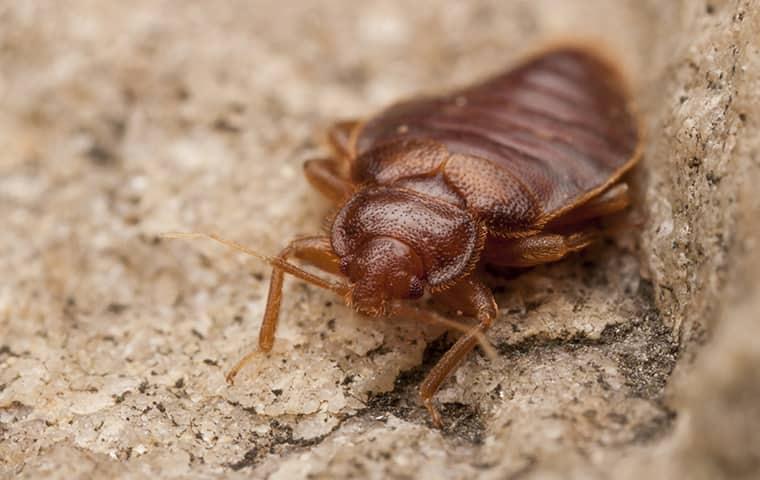 There is a misconception that bed bugs are likely to live in dirty and unkempt homes; however, this is a fallacy. Bed bugs are most commonly brought into a home unknowingly within someone's bags, purses, clothing, or suitcases. In many cases, bed bugs are initially misidentified as being fleas, ticks, swallow bugs, carpet beetles, and other unwanted pests.
Adult bed bugs are roughly the size of an apple seed with six legs and a body length that may reach ¼ of an inch. Their bodies are oval and flat, appear in shades of red or brown, and have glands that often emit a musty odor. Bed bugs are predominately nocturnal and generally remain hidden during daylight hours.
Identifying Bed Bugs Throughout Their Lifecycle
Bed bugs reproduce by placing small eggs that appear white, which soon develop into nymphs that often have a yellowish appearance. The females can generate several eggs per day, and bed bugs have a life span ranging from several months up to one year. Broken eggs shells are often visible in or around the bed.
Other Indicators Of A Bed Bug Intrusion
Although bed bugs can tolerate colder temperatures, they much prefer to reside indoors where it is warm and where they have access to human hosts. Human victims may develop patches of red and itchy skin. Among the most common signs are small reddish blood stains or black spots from their excrement on sheets and mattresses.
Do I Need Professional Assistance To Eradicate Infestations?
Did you know that the National Pest Management Association of America has repeatedly ranked bed bugs as among the most challenging types of pests to eliminate thoroughly?
Many property owners have made the mistake of attempting to oust bed bugs by using do-it-yourself sprays, traps, and baiting systems purchased from retailers. These store-bought products tend to generate very mediocre and short-term results. They are ineffective against more developed infestations where the bugs have spread beyond their original core location into other hard-to-reach areas of the structure.
The bed bug specialists with Quik-Kill Pest Eliminators recognize the importance of conducting a detailed inspection of the property to determine the depth and scope of the intrusion. When necessary, our team will deploy a K-9 detection team to "sniff out" bed bugs that might be hiding away. We will choose either a conventional bed bug treatment plan or one of our more advanced options based on the unique circumstances involved.
One of the methods we often use is a heat treatment that applies a surge of steam that deeply penetrates mattresses, fabrics, and upholstered pieces of furniture. Roughly two weeks after the initial application, a member of our staff will return to the premises for a follow-up inspection to confirm that all bugs were utterly expelled. Keep in mind that we always back the quality of our work with a satisfaction guarantee.
Proven Provider Of Pest Control Solutions In Moline
The experts with Quik-Kill Pest Eliminators understand how bed bugs pose both risks and challenges for home and business owners in Moline. Our technicians are properly trained in detecting and choosing the best treatment option for getting the job done. Remember that we can also successfully expel problems associated with cockroaches, rodents, termites, and many other creatures that may pose health risks and damage property.
If your property has become infested with pests, please contact us today using our simple website request form or call us to coordinate a no-obligation inspection.