Is Your Business Protected From Pests?
March 26, 2018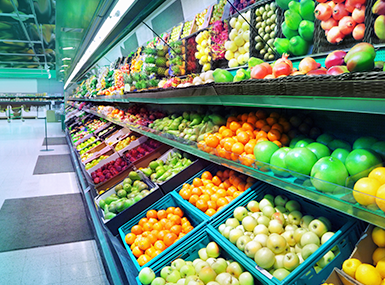 The business world is already competitive enough, and a single mistake could cost your company hundreds if not thousands of dollars. As a business owner, you want to take every precaution to protect your business, like investing in insurance, training employees the proper way to do things, following stringent guidelines, and things of that nature.
One additional precaution you should take is to prevent harmful or damaging pests from becoming a problem for your business. It is wise to invest in a year-round pest management plan. That way you can maintain a good reputation and a competitive edge that keeps your customers coming back time after time. Customers will all agree that a pest-free business is one they would choose over a pest infested one any day of the week.
At Quik-Kill Pest Eliminators our main goal is to find the source of your company's pest problems, eliminate them, and make sure they won't come back. We understand how damaging pests can be to a business, from sanitation to contamination, and they are extremely unsightly to your customers. The health issues alone can be very serious for businesses of all types. This includes schools, grocery stores, restaurants, daycare centers, nursing homes, and many more. When it comes to pests, no job is too big or too small for Quik-Kill Pest Eliminators. Our experienced technicians are ready to help you and will customize a plan that is just right for you, your business, and the types of pests that are apt to plague your facility. We use an Integrated Pest Management program (IPM) in Davenport and the Quad-Cities that provides effective and efficient pest control without the overuse of chemical applications.
We are trained to thoroughly inspect your facility and monitor pest activity. We can control most pests with hidden bait that is both odorless and vaporless. Open communication will be provided for further pest prevention techniques that can be used within your facility, including sanitation methods and practices.
Quik-Kill Pest Eliminators commercial pest control includes free pest identification, bioremediation (small fly solutions), termite control and prevention, pest bird control and exclusion, sanitation reviews, and consulting. When you choose us for all of your commercial pest control needs, you are investing in a pest-free business venture that you won't regret. Contact us today for more information about commercial pest control in your area.