Make 2018 A Pest-Free Year
December 29, 2017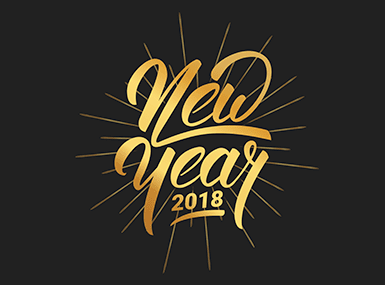 Having a pest control plan is one of the easiest ways to reassure that your home is pest free. We all know them, we all have run into them, and none of us would mind getting rid of them. Pests can cause a lot of damage to homes and humans alike and getting rid of them should be a top priority. Understandably, pests are a year-round problem, which is why a year-round plan is perfect. Having a year-round plan in place can ultimately save you a ton of money should one of those pests decide to try and wreak havoc on your home. Some pests are known to create fire hazards, water damage, and spread diseases, none of which any of us need this year.
Quik-Kill Pest Eliminators offers two Home Guardian SM Service plans, the Home Guardian SM Service and Home Guardian SM Service Plus. These two options allow you to choose a program more specific to your needs. Both plans include many benefits, some of which are, the eradication of common household bugs, termites and rodents as well as free inspections. By establishing and maintaining an Integrated Pest Management program, not only do they eradicate the pest but they make sure that the pests do not come back in the future. Leaving the hard work up to the exterminators will give you more time to focus on the new year and cause you to spend less time worrying about the problem that pests present.
The program consists of a 5 step process.
A professional will conduct a thorough inspection of your home to determine where pests are located.

Then they will identify the pest as well as the potential problems that pest presents.

After that, they determine the pests ability to cause medical, legal, and economic harm, as sometimes pests aren't presenting a problem but their presence is maybe unwanted.

Then they will implement a plan to reassure pest management, taking care of the cause of pest, installing pest monitoring devices, removing unwanted pests, and more!

Finally, Quik-Kill Pest Eliminators will follow up to make sure that pests do not come back.
Should you find yourself being pestered by pests, contact Quik-Kill Pest Eliminators today, and let the professionals take care of it. Call for a free inspection and if you ever have any questions just call or email and someone will be glad to help! Happy New Year!