Blog > Protect Your Home With Year-Round Pest Control Services
Protect Your Home With Year-Round Pest Control Services
May 26, 2017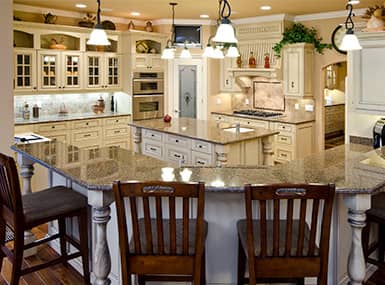 Time is of the essence! You can get ahead of pest infestations right now by protecting your home with a year-round pest control service. There is no better time to protect your home than before summer hits – the time when pests will be at their highest numbers and proactively protecting your home from an infestation is far better than dealing with the infestation and the damages it brings after it has occurred.
Whether you are experiencing an active infestation or you just want to avoid one, you can sign up for year-round pest control services now to avoid or eliminate common household pests, termites, or bed bugs. Pest control services can eliminate current pest infestations and then go on to maintain your home by making it pest free year-round. Too good to be true? No! Quik-Kill Pest Eliminators have effective, eco-friendly solutions for all of your pest problems.
Stop pests in their tracks before they can damage your home, affect your health, or drive you crazy! Quik-Kill Pest Eliminators has a plan to fit your budget and your pest pressure. With over 85 years of experience, we offer comprehensive protection with COMPLETE pest control solutions to guard against the most common and the most difficult household pests.
Our Home Guardian SM Service plan and the Home Guardian SM Service Plus plan, both have a 5 step process that will be carried out by our professionally certified pest control technicians. Those steps include an inspection, identification of pests, determination of a plan, implementation of the plan, and follow-up. Year-round protection is the best way to become pest free and eliminate the worry that pest infestations cause.
The Home Guardian SM Service plan covers the most common household bugs and even includes coverage for termites. We use Termidor to give you complete protection from these pests, and we back our service with a Wood Damage Warrantee! Our professional team of pest control technicians will use an Integrated Pest Management approach to keep your home and property pest free all year long. No more insects, rodents, or termites at any time throughout the year. *Some exclusions may apply.
The Home Guardian SM Service Plus plan is an excellent choice if you already have a bed bug infestation in your home or you are worried about an infestation. It is important coverage for you - especially if you travel frequently because those tiny bed bugs can hitch a ride on your clothing, in your shoes, or in your luggage straight into your home. This plan will also cover all of the most common pests like ants and spiders too. *Some exclusions may apply.
Give Quik-Kill Pest Eliminators a call to discover which of our service plans is right for you.