Blog > The Benefits Of Professional Pest Control For Your Rock Island Business
The Benefits Of Professional Pest Control For Your Rock Island Business
December 15, 2020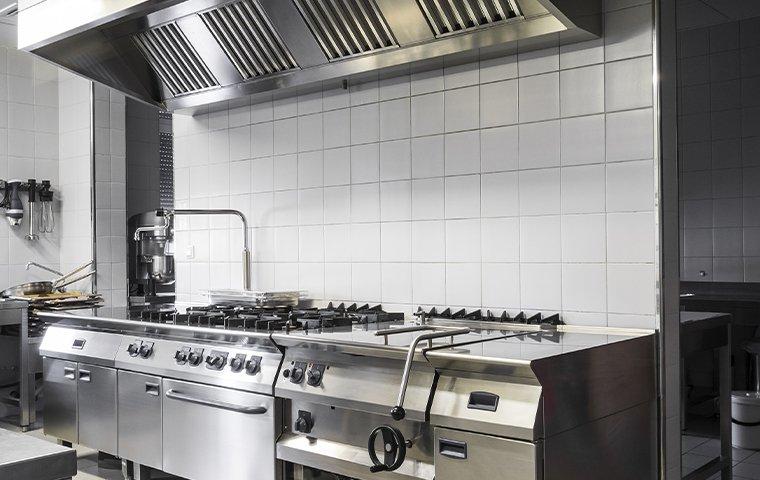 Pest problems can happen almost anywhere, and no matter what kind of professional company you have in Rock Island, pest control is important to keep your business up and running. While pest problems can be a problem for residential areas, the stakes are higher for commercial properties as pests can lead to health risks, property damage, safety violations, and profit losses.
No matter what field you're in, pests can be an issue, but certain kinds of pests are more common in particular industries. Restaurants often deal with rodent problems while cockroaches often invade factories. Other common pests in Rock Island businesses including birds, ants, and flies. Because these pests are much more than just a nuisance, it's vital to take steps to prevent them, and getting professional pest control help is the safest and most effective way to do so.
Why Are Pests Such A Problem For Commercial Properties?
The three main reasons why pests are a problem for business owners are property damage, health concerns, and reputation. While not all pests cause property damage, mice and rats, which are two of the most common pests in the area, can destroy all kinds of items including plastic, drywall, wood, electrical wires, and plumbing. Some bird species, such as pigeons, can even damage equipment and machinery with their droppings.
The even bigger issue is that pests can put both your employees' and customers' health at risk. Many pests including rodents, cockroaches, and birds spread diseases including salmonella, E. coli, hantavirus, gastroenteritis, and many more. Many of these species can also contaminate food and cause allergic reactions and allergy attacks.
The third main problem with pests in your Rock Island business is reputation. If a customer notices a pest problem, this news can spread through social media quickly which can lead to a bad reputation and fewer profits. Also, pest infestations can lead to safety violations and fines from the health department.
Why Professional Pest Control Is Necessary
Since there is so much to lose if you have pest problems at your company, taking preventive measures with help from the professionals at Quik-Kill Pest Eliminators is the safest and most effective way to protect your business. We provide commercial pest control to many industries including restaurants, office buildings, hotels, bakeries, food processing plants, healthcare facilities, apartments, and many more.
Our commercial options focus on providing a tailored approach since each business and facility has unique needs. We provide an Integrated Pest Management Program that combines methods such as inspections, baiting, monitoring, and careful application of pesticides when necessary. During our regularly scheduled visits, we identify potential areas where pest infestations are most likely to occur and then apply treatment if we find evidence of pest activity. Based on these findings, we then give sanitation recommendations to help prevent and control future pest problems.
Get Reliable Commercial Pest Control Today
With over 100 years of experience in the area, our technicians are qualified and certified to handle all kinds of pest control problems no matter how severe. We will work with you to provide a customized professional pest control plan that protects your business, your employees, and your customers.
If you're wondering how Quik-Kill Pest Eliminator's commercial pest control services could work for you, give us a call today at (888) 672-0022.