The Dangers Of Fleas In Your Quad Cities Home
January 28, 2021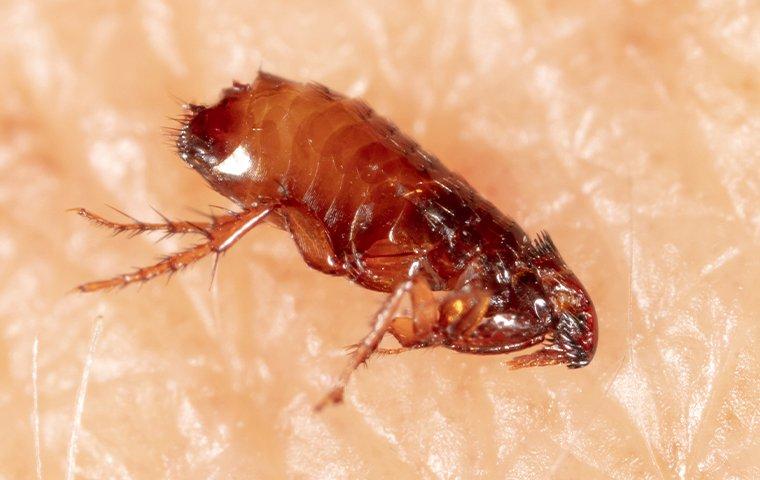 A flea in your sights will quickly become a flea to fight -- whether you think they are dangerous or not!
Fleas in the home create some of the most common pest related problems in Quad Cities. These nefarious insects might be hard to see, but some initial warning signs will offer hints of their presence. These signs include:
Scratching or itching pets

Flea dirt found in pet fur

Bites on human arms, legs, and backs
Since fleas tend to be such a common pest problem, many homeowners are unaware of just how great an issue they can be. Fleas pose numerous dangers to pets and people alike, ranging from itchy bites to the spread of serious diseases. Even homes without furry friends are vulnerable to getting fleas. Fast and decisive action should be taken to avoid the threat of these hopping hitchhikers in any Quad Cities home.
Enacting Flea Prevention Steps In Quad Cities
If any sort of warm-blooded mammal lives in your home (this includes you), your home is likely to experience some form of flea attack. That said, the possibility of a full-blown infestation is greatly mitigated with the help of at-home prevention measures. Consider the following tips below:
Have all pets treated for flea activity with flea collars, oral treatments, topical creams, or other treatments, and consult your veterinarian for additional help.

Keep the home clean, vacuum the carpets often, and have the floors swept at least once per week.

Do not allow the exterior of the home to become overgrown: mow the lawn, trim back trees or shrubs, and generally manage the vegetation levels on the property.
While prevention is the first step towards keeping flea infestations out of the house, the next and most logical step will be to invest in quality inspection services. Get a free home inspection through Quik-Kill Pest Eliminators today.
Collab With A Community That Cares – Get Quik-Kill Pest Eliminators!
Fleas are as common as dirt here in Quad Cities, but certainly much more dangerous. From itching bites and bleeding to the spread of serious chronic illnesses, these bite-sized mites are nothing to ignore. It may be easy to postpone your fears or even wait until the infestation 'clears up' on its own, but the truth is that these pests will have no plans to go anywhere or do anything fast.
That's the main reason why flea protection will almost always be recommended both by your vet and a qualified pest professional. The best flea protection in Quad Cities is always available with the expert eliminators at Quik-Kill Pest Eliminators. As a locally owned and family operated business, our team knows just how difficult and dangerous it can be to retain a flea infestation in the home.
An assigned pest expert will work diligently to uncover the root of your problem and install specialized treatment programs built just for you. Several efficient treatments and follow-up visits later, your Quad Cities home will be safe, secure, and flea-free!
Get the scoop on how much Quik-Kill Pest Eliminators can do when you contact our primary Quad Cities office. Our team is excited to get you set up with a home protection plan catering to your unique needs. Need additional help? Contact us to get answers to your pressing questions ASAP. We're not just a pest control company – we're a pest elimination team! See for yourself when you book an appointment with Quik-Kill Pest Eliminators today.