The Truth About Field Crickets In The Quad Cities
May 28, 2020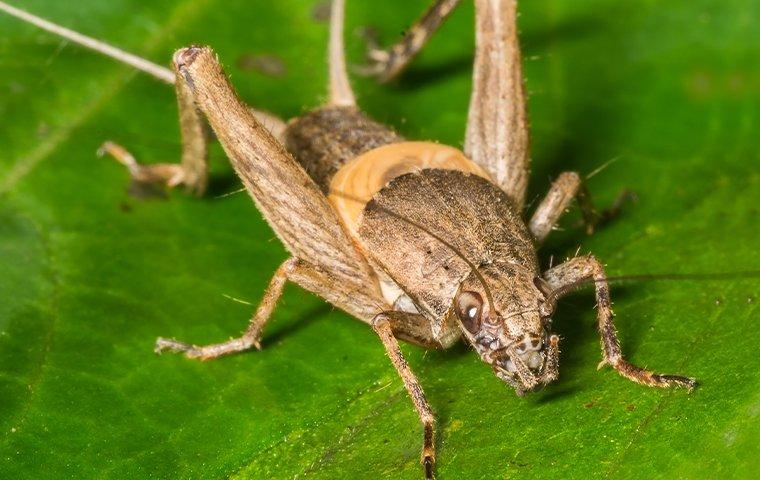 When people consider receiving pest control services, it's often for bugs like ants, roaches, spiders, and termites. They might even need help with mice or rats. Crickets aren't usually the first critters to come to mind. That said, a lot of Quad City residents don't prepare for proper cricket prevention and extermination. These jumping insects may seem harmless, but you really don't want to risk having them around in large numbers, especially if they get inside your home. They can do more damage than imagined.
There are multiple species of crickets. Field crickets are some of the most common in the Quad City area. Take some time to learn about this type, so you can successfully block their intrusion attempts. Also, find out what Quik-Kill Pest
Eliminators can do for you in the process.
What Do Field Crickets Look Like? How Do They Behave?
Field crickets are either black, yellow, or brown. They're 1¼ inches long, with long antennae and long hind legs to leap. Some have wings flatly attached to their bodies. Female crickets have a rear ovipositor to lay eggs.
Field crickets get their name because they eagerly eat away at seedlings and crops. This doesn't mean they're not attracted to the features of residential properties, though. In fact, they're known for their frequent invasion of homes. They'll munch on your garbage, plants, flower beds, and overgrown grass, and then head inside. This is especially likely if their food sources run thin or the weather becomes too hot or cold.
Once these crickets are in your place, they'll chew on and ruin fabrics. Your cotton shirt, wool sweater, and silk pajamas could all be kaput. Your favorite bed linens, curtains, and textured furniture will be at risk too. You could go into your kitchen and find your vegetables and fruits gnawed through. The only thing crickets consume that's helpful to humans are the remains of other bugs. In addition to the items and natural elements listed, they're drawn to light and moisture. You'll probably catch them in your bathroom, crawlspace, and basement. Outside, they'll hide under rocks and logs.
Key signs of infestation are:
Having a destroyed garden or crop

Seeing them: they're most active at night, so spotting them indoors during the day could indicate a takeover.

Hearing them: Crickets chirp at night as a mating call, or to signal aggression and communicate. You may have trouble sleeping through the noise. If they feel threatened, they sometimes will be silent.
How Can You Prevent Crickets?
There are several things you can do to make your property less appealing to crickets, and therefore, reduce the chances of them showing up. It will require a little bit of landscaping, structural sprucing, and picking just the right light bulbs. Fortunately, the following measures will also prevent other unwanted pests.
Seal cracks and crevices in foundations, doors, and window frames. Crickets can enter your home or business through small holes.

Resolve any moisture problems, such as leaking pipes or dripping fixtures.

Try using a relevant insecticide around windows, door casings, and baseboards. Also hit your basements, garages, and crawlspaces.

Tend to your yard and greenery. Regularly groom and trim it, and remove any debris.

Keep greenery and woodpiles distanced from your front door.

Use trash cans with tight lids.

Use LED lights outside for your porches and decks. Warm colors, like yellow and orange, are harder for crickets to see. They also generate less heat and energy.
What Can Quik-Kill Pest Eliminators Do About Crickets?
Quik-Kill Pest Eliminators has shielded area properties from insects and creatures for over 85 years. We've got this down flat. We use top-of-the-line products that are safe for humans and pets. This includes monitoring devices, traps, baits, liquids, gels, and sprays. We believe in routine checkups, so you'll always have reliable and consistent care.

Get rid of those crickets today. Call us to schedule your free inspection!