Blog > What You Didn't Know About The Rice Weevils In Quad City
What You Didn't Know About The Rice Weevils In Quad City
December 16, 2019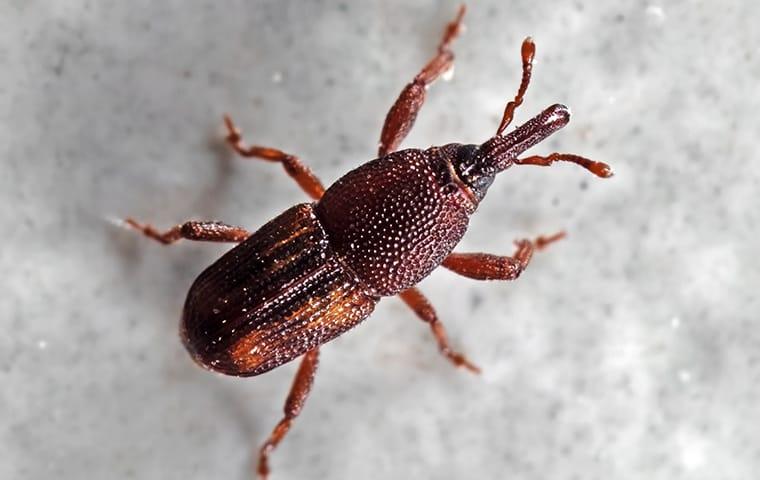 Rice weevils are common pests that sometimes infest food-processing plants. They get into food and stay with it until they make it into a home, where there are even more things to infest. As the name implies, they eat rice the most, but they'll eat just about any agricultural product in a home, such as corn, beans, bread, wheat products, flour, and cereal. They contaminate food and reproduce, which can lead to an entire pantry being infested quickly. Knowing what to do in the case of a rice weevil infestation, as well as knowing how to prevent one, is important as it can save you from having to throw out food and make another trip to the grocery store.
Identifying Rice Weevils
Rice weevils are small and easy to miss, so knowing exactly what they look like is important. Rice weevils are typically about two millimeters in length and have a distinctive snout on their front end. They are brown or black, with orange spots on their back. They can be found inside agricultural products in a home. This includes cereal, corn, flour, bread, pasta, wheat products, nuts, cotton, any type of seeds, and dried beans. They get into these products by infesting food-processing plants and hitching a ride on the food to grocery stores and eventually into your home. However, they can also make their way into your home through small cracks and crevices. They can be attracted to your home by outdoor lighting.

You may wonder, "Are rice weevils harmful?" Rice weevils don't carry diseases and are not harmful to humans if accidentally eaten. The problem people have with them is more of an aesthetic issue, as most people just don't want bugs in their food, harmless or not.
Prevention and Removal
Rice weevils can contaminate food sources on a large scale. They infest places where food is made and processed, eating and damaging the food there. If you find any food that has been contaminated, you should throw it away immediately. If possible, you should check food products at the store before you purchase them. Keeping food in sealable, airtight, plastic containers can prevent them from getting into your food.

Getting rid of an infestation on your own can be difficult, as you have to make sure each and every one of the eggs is gone, which can prove to be quite the task in your Quad City home. If you're asking yourself "How do I get rid of rice weevils?" then your best option would be to contact the professionals at Quik-Kill Pest Eliminators today.