Blog > Signs You Should Invest In Pest Control For Your Peoria Business
Signs You Should Invest In Pest Control For Your Peoria Business
March 20, 2022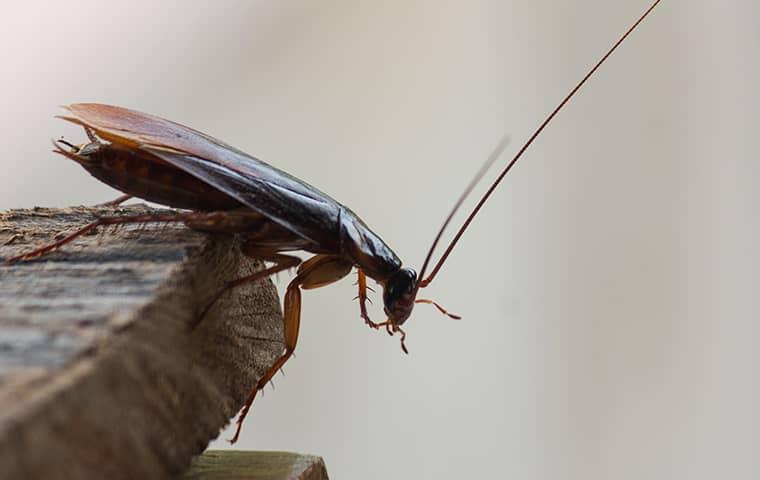 Business owners often underestimate how minor pest intrusions can develop into major infestations. You have worked hard to maintain your operation, and having assistance from a licensed professional is the best means of ensuring excellent results.
How much does commercial pest control cost? Many of those who contact a pest control professional find that their services are surprisingly more affordable than anticipated. In many cases, business owners find that having a year-round pest prevention plan is the best overall value.
An experienced commercial and residential pest controller will be properly trained, licensed, and equipped to deliver pest control services for commercial customers that are struggling to oust bothersome and potentially dangerous creatures.
The Pests That Invade Peoria Businesses
Some of the most problematic pests in commercial settings include cockroaches, fruit flies, rodents, birds, and more. Each business environment is unique; therefore, you should choose a pest control company that is properly trained and equipped to provide comprehensive solutions for many types of pests.
All The Ways Pests Can Damage A Peoria Business
Pest control problems can result in food contamination and spread harmful conditions that pose health risks. Many pests can create property damage that may be costly. Keep in mind that protecting your reputation is another reason why seeking professional assistance is important.
Pest Prevention Tips For Peoria Businesses
Although do-it-yourself pest control brand options are no substitute for professionally performed pest control services for commercial environments, there are some good tips to prevent them as follows:
Closely inspect the exterior of the structure for possible points of entry. Apply caulk or sealant to crevices near the foundation and place sweeps below exterior doors.

Limit standing water and moisture by fixing leaks, maintaining good ventilation, and ensuring that gutter systems are maintained.

Trash receptacles that contain food scraps should have a functional lid.

Adhere to a regular cleaning schedule that involves sweeping floors, vacuuming carpet, and wiping down surfaces.

Limit bright outdoor lighting, particularly near entry doors, and consider switching to the "yellowish" LED bulbs that are less attractive to flying pests.
How To Make Sure Pests Stay Away From Your Peoria Business
Many individuals think that commercial pest control costs are much higher than they really are and try the retail pest control brands. While these efforts are made with good intentions, the outcomes are typically disappointing and result in prolonged aggravation. Further, some of the mass-marketed sprays, granular formulas, and insecticides might contain chemicals that could generate harmful interactions with other agents and materials that exist in your business environment.
Speaking with an experienced pest control professional is the recommended course of action for ensuring optimal results.
Leading Commercial And Residential Pest Control Company
Owners and managers that are responsible for businesses in the Peoria region understand the importance of keeping the premises free of meddling pests that may alienate customers, hinder employee morale, contaminate food and surfaces, and draw negative attention. Our commercial pest control specialists have many years of experience in creating customized strategies based on the unique type(s) of intrusion, the physical environment, and the existing conditions.
We have devised treatment programs for businesses in dozens of industries, including food service, warehousing, long-term care, healthcare, retail, education, and many more. Our team will adhere to a customer-centric approach that recognizes any potential needs for discretion and avoiding operational disruptions; therefore, we will work according to your schedule when necessary.
The management team with Quik-Kill Pest Eliminators acknowledges the importance of meeting and exceeding our customers' expectations and always back the quality of our work with a customer satisfaction guarantee. Thus far, this commitment has proven to be very effective, as we have sustained an A+ rating with the Better Business Bureau (BBB) and received various accolades and accreditations. Contact our office today to schedule a consultation.