The Trick To Keeping Rats Out Of Your Streator Home
January 26, 2021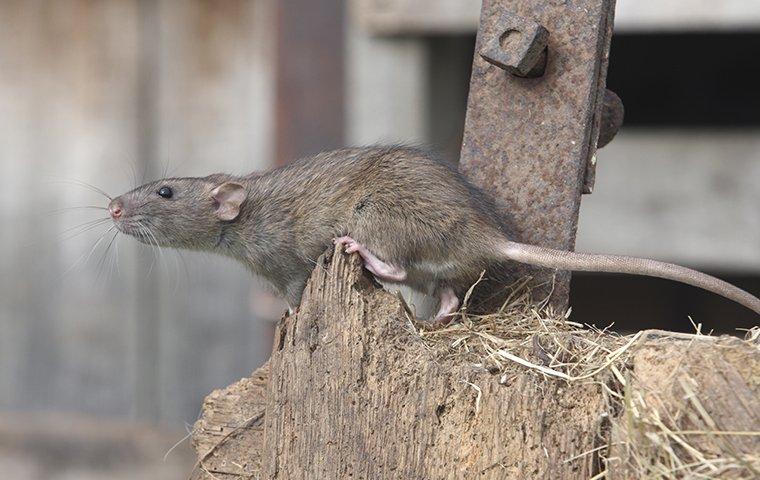 These household pests aren't just uninvited house guests; they're invaders who want nothing short of a hostile takeover!
Rats are blunt-nosed, small-eared, scaly-tailed rodents with a peculiar love for garbage and filth. These well-known pests are some of the most common creatures sighted here in Streator, and for good reason. Rodents are highly dependent on their relationship with humans, reliant on warm homes, bountiful food supplies, and continuous water access to stay alive.
As you may already know, there are several problems associated with rats getting into a home. From household damage and destruction to the spread of serious illnesses, it is simply not wise to entertain these furry pests for any amount of time.
Streator Rat Prevention Tips
While they may seem to get into everything and onto everyone's nerves, there are some excellent methods to keep rodents from ever approaching your front door. Use the following rat prevention tips to protect your Streator home from infestations all year long:
Rodents can fit through holes the size of a quarter, so unless you can plug or seal these openings with waterproof caulking, rats can easily slip indoors unbeknownst to you.

Rats can and will chew through just about anything, so your home should be regularly inspected for signs of damage to catch or stop rooting rodents in their tracks.

Minimize garbage exposure in your home, seal all trash in plastic bins and bags, and seal food items appropriately and off the counter when possible.
Sometimes even the best DIY prevention can have some holes slip through the cracks. If rats can sniff out even a single entry point into your home, your family's safety can and will be greatly compromised. Put your mind at ease with the professional home inspection team at Quik-Kill Pest Eliminators ASAP.
Round-Up Your Rodents With Help From Quik-Kill Pest Eliminators
They could secretly infiltrate your home this winter, but the dangers that rodents pose to Streator residents are anything but subtle. Property damage to walls, furniture, and HVAC units will be readily apparent, while the waste and vile substances they leave behind will be even more obvious. Deadly diseases and parasites could be transmitted over surfaces and food items, further complicating the issue. Worst of all, these creatures can physically harm humans with their sharp teeth and scratching claws.
Rats are certainly dangerous to handle, especially if you try to handle them alone. That's why the safest and most effective way to handle a rodent infestation will be by contacting the professional team at Quik-Kill Pest Eliminators. We'll work above and beyond and around the clock to ensure that the pests are stopped in their tracks completely! A comprehensive combination of prevention, elimination, and scheduled treatments will work fast to protect your Streator home from rodents all year long.
Get the security you need from the pros who care when you contact the main Streator office of Quik-Kill Pest Eliminators. We're looking forward to helping you choose the perfect pest control plan for you and your family. With hundreds of clients served and thousands of pests eliminated, the testimonials practically speak for themselves. Ready to learn more? Get help with Quik-Kill Pest Eliminators right away!