Blog > What It Takes To Get Rid Of Bed Bugs In Your Moline Home
What It Takes To Get Rid Of Bed Bugs In Your Moline Home
November 20, 2022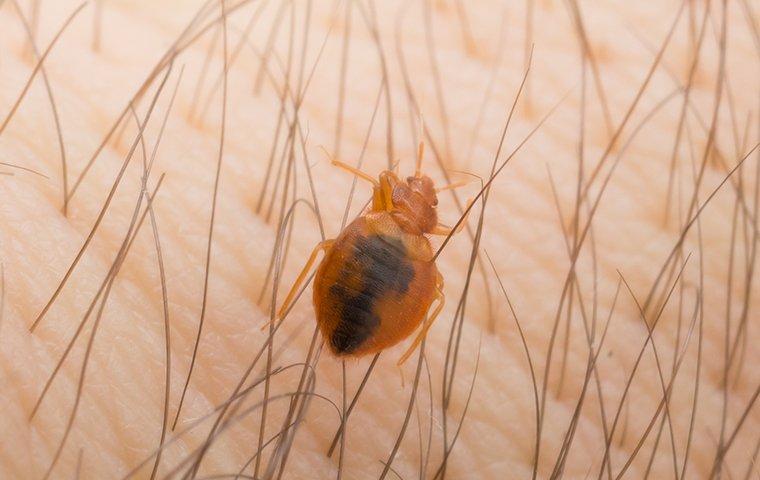 No one wants to find bed bugs in their mattress. These tiny pests cause stress, frustration, and restlessness for homeowners in Moline and throughout the United States. Today we'll dive into the facts about bed bug infestations and the best options to eliminate them from your residential property.
If bed bugs have left you feeling restless and frustrated, our professionals at Quik-Kill Pest Eliminators can help. We provide services to control and eliminate many common pests, including bed bugs. Reach out to us today to learn more about how we deliver the best pest control in Moline for homeowners and business owners!
Bed Bug Bites Are Often The First Sign Of A Problem
Imagine waking up in the morning to find your skin covered in mysterious red bites. Unfortunately, this is a reality for many Moline homeowners. Bed bugs are parasitic pests that feed on the blood of sleeping humans. These pests typically emerge from hiding at night, though they aren't technically nocturnal. Bed bug bites are often the first indicator of a bed bug infestation in your Moline home. But what do bed bug bites look like, and how can you tell them apart from other bug bites like mosquito bites or spider bites? Thankfully, bites from bed bugs have a distinctive look, which makes them easier to identify. Bed bug bites frequently occur on exposed skin, such as your neck, face, and arms. However, these pests will bite any part of your body they can reach. Bites from bed bugs may appear in clusters or rows on your skin and cause itchy welts.
The Symptoms Of A Bed Bug Infestation
When bed bugs in Moline invade homes, they're not just a minor annoyance—they're dreadful to live with. These pests cause several problems for homeowners throughout Moline.
Bed bug infestations lead to many unwanted symptoms, including:
Lack of sleep or perpetual restlessness

Frustration and irritability

Itchy bites all over your skin

Excessive scratching, which may lead to infection

Allergic reactions to bites
In severe or prolonged infestation cases, you can even experience anemia, a condition in which your body doesn't produce enough healthy red blood cells to oxygenate your muscle tissue. If bed bugs are causing problems in your home, you need professional bed bug control services in Moline from Quik-Kill Pest Eliminators. Contact us today to get started with your first treatment.
Do-It-Yourself Bed Bug Control Is A Waste Of Time And Money
Many people turn to do-it-yourself (DIY) options when dealing with pest problems. Unfortunately, these DIY solutions often don't provide the results you want. Instead, most DIY solutions waste time, money, and energy. Although DIY bed bug control options may eliminate a few bed bugs, they won't target the root of the infestation. Implementing an effective treatment plan from Quik-Kill Pest Eliminators is the best way to eliminate bed bugs from your Moline home completely. We're committed to delivering reliable bed bug control methods so you can rest assured knowing your home is protected.
Call The Professionals At The First Sign Of Bed Bugs In Your Home
If you're looking for local pest control for bed bugs, you can't go wrong with the help of our technicians at Quik-Kill Pest Eliminators! Since 1929, we've been committed to serving the residents of Moline and the surrounding areas by offering top-of-the-line pest control solutions. It's our goal to implement effective residential and commercial pest control services in Moline to control current pest threats and prevent future infestations from occurring. Don't hesitate to partner with Quik-Kill Pest Eliminators today to receive pest management services you can trust year-round.