Are Drain Flies In Davenport Taking Over Your Home?
June 22, 2022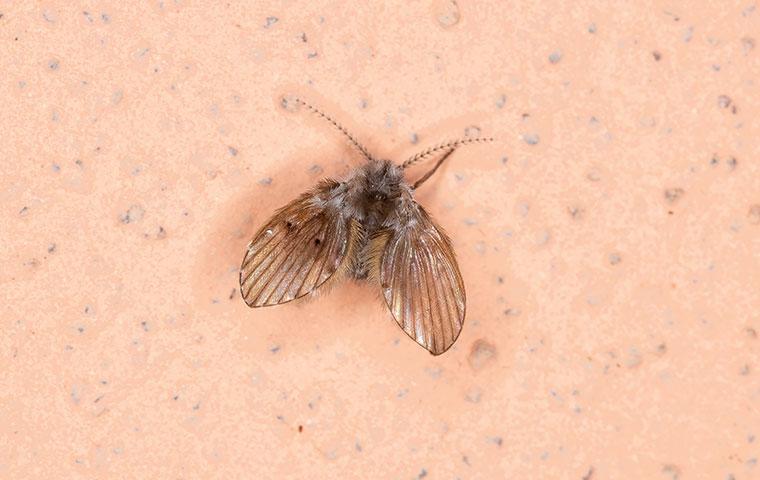 Your home is your castle, or so the saying goes. It's a place of safety and security, where you can relax and unwind after a long day. However, if pests are invading your home, that feeling of security is quickly replaced by one of discomfort and unease. One such pest that can be particularly troublesome for homeowners is the drain fly.
These hideous little creatures can quickly take over your home and are notoriously difficult to get rid of on your own. And when you consider that they can reproduce in as little as 48 hours, it's no wonder that they are such a nuisance. If you find yourself dealing with drain flies, don't despair. With the help of pest control in Davenport, you can rid your home of these pests once and for all.
Where Do Drain Flies Come From?
Drain flies are tiny moth-like creatures, usually about 1/8 of an inch in length. They get their name from the areas where they are commonly found. This includes near drains and other places where stagnant water or bacteria build up.
Drain flies can reproduce very quickly, meaning that a small infestation can turn into a full-blown problem in no time at all.
These pests come from various places, from drains and sewers to compost piles and rotting food. If there is an area in your home where moisture or bacteria accumulate, it's likely that you will also have drain flies.
In addition, the presence of drain flies can indicate that there's something wrong with your drainage system. If water has built up and stagnated, there's likely a blockage or leak somewhere in your drains.
Why Is It So Hard To Get Rid Of Drain Flies?
If you've ever tried to get rid of flies outside or within your home, you know that it can be a difficult task. And when it comes to drain flies, things can be even more complicated. These pests are hard to get rid of because:
They are very good at hiding.

They reproduce quickly, so even a small infestation can be challenging to eliminate.

Drain flies are resistant to many types of insecticides.

Drain flies primarily feed on bacteria.

They can lay their eggs in areas that are hard to reach.
While it's challenging to get rid of flies in your home, expert drain fly removal in Davenport can make all the difference. Hence, it's recommended you seek the help of a professional to get rid of these pests.
Five Tips To Deter Drain Flies
While there's no single drain flies remedy that will work for everyone, there are some steps you can take to deter these pests from setting up shop in your home.
Keep drains and other areas clean

Use a drain cover

Use essential oils to keep flies away

Remove excess moisture sources

Fix any leaks or blockages in your drains
If you find yourself dealing with a drain fly infestation, don't wait to take action. These pests can promptly become a big problem and are best dealt with by a professional. Contact a pest control professional for a lasting drain flies remedy.
How To Get Rid Of Drain Flies In Davenport For Good
No one wishes to deal with pests in their home. If you're dealing with drain flies, the only surefire way to get rid of them is to call a professional.
At Quik-Kill Pest Eliminators, we have a team of experienced and certified professionals who can help you get rid of drain flies in Davenport for good. We understand that everyone's needs are different, and we will tailor our approach accordingly.
Reach out to us today to learn more about our services or schedule a free consultation. We look forward to helping you achieve a pest-free home.