Blog > Five Signs Of Bed Bugs To Watch Out For Around Your Moline Home
Five Signs Of Bed Bugs To Watch Out For Around Your Moline Home
October 7, 2020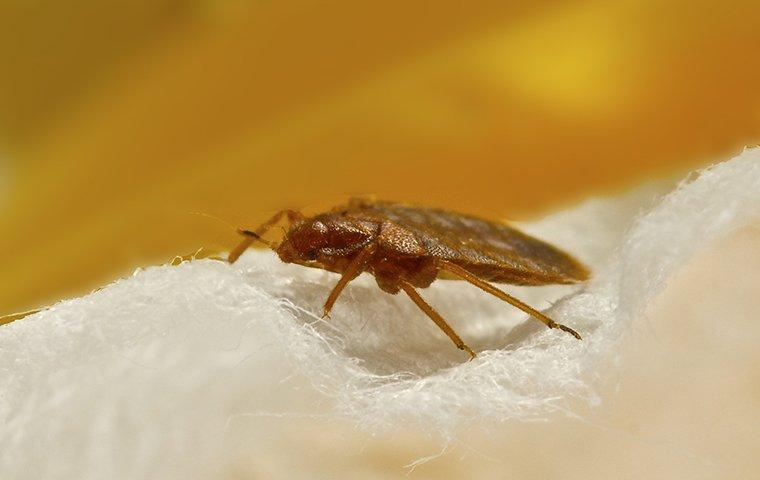 Pests of any kind are annoying. However, there are some pests that go beyond being a nuisance. One such pest is a bed bug. While they're quite small, they cause a lot of trouble for homeowners. They are difficult to detect due to their size and also because they primarily feed when people are asleep. To make matters worse, despite popular belief, they don't just hide in beds. In fact, they are known to hide in a number of places, including folds of curtains, seams of chairs, drawer joints, electrical receptacles and appliances, and even where ceiling and wall meet.
Bed bugs tend to frequent businesses where there are a lot of people. This is because they get around by hitchhiking on items like your clothing or laptop case. With so many commuters or customers going in and out of these places of business, it's entirely possible they can hitchhike with you to invade your home.
How Bed Bug Infestations Start
As we mentioned, bed bugs hitchhike to get around. As such, items like luggage, clothing, used furniture, and other items with organic materials are susceptible to picking up these troublesome pests. Since they have flattened bodies, it only takes a spot as small as the thickness of a credit card for them to hide.
In addition to their hitchhiking, they are horrible for homeowners because of their reproductive habits. Not only do they reproduce rapidly, but many are birthed at once. This can lead to an exponential growth of your local bed bug population, which will be difficult, if not impossible, to contain on your own. Considering that bed bugs have built up some immunity to standard treatments, professional residential pest control experts trained for bed bugs is a must!
However, there are some ways you can work to protect your property against infestations. You should inspect your luggage after traveling, inspect any secondhand furniture before bringing it inside, and practice good laundry habits. It's been proven that they can't handle high heat from washing machines and dryers. By washing clothing and bedding regularly, you ensure a lower risk for yourself.
5 Signs Of Infestation
Part of what keeps you protected from a bed bug infestation is knowing the signs to look for. Here are five of the most common signs of an infestation in your home:
1. Seeing the bed bug: The most important sign is actually seeing one of them. They are about the size of an apple seed and boast similar coloring. If you see one, you have an infestation on your hands.
2. Itchy spots: Their bite leaves behind itchy, red welts that lay in clusters.
3. Bloodstains: They release an anticoagulant with their bite, which prevents the bite from closing quickly. As such, there will be blood stains on your bedding.
4. Left-behind evidence: They will leave behind fecal spots, eggshells, and shed skin.
5. Musty odor: They release a musty odor from their scent glands, which becomes more noticeable as their population grows.
Remove The Bed Bugs With Quik-Kill Pest Eliminators
More than bed bug control is needed with these pests. Instead, you need complete pest elimination to ensure they won't come back. At Quik-Kill Pest Eliminators, our team knows the risk and challenges associated with bed bugs, which is why we've formulated a myriad of bed bug control services designed to address your problem while ensuring they can't make a return.