Why Are There Bed Bugs In My Moline Home?
January 5, 2021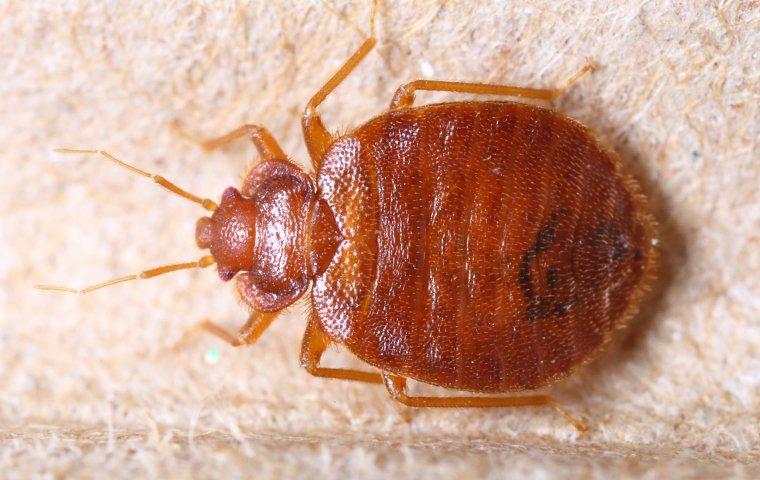 When bedbugs invade the home, it's a big problem that disrupts the daily lives of Moline homeowners. Unfortunately, most people don't understand how the bedbugs got into the house in the first place. In fact, most people believe bedbugs only exist in dirty places. However, this isn't the case. Even the cleanest places can have a bedbug problem when the signs of an infestation aren't recognized. That's why we're taking the time to explore various bedbug "hot spots" and how they get inside the home.
Bedbug Hot Spots And How They Go Home With You
The simple fact is that bedbugs can exist anywhere people frequent. This is mainly because they like to dine on people's blood to stay alive. The following locations are hot spots to be wary of when out and about:
Public Transportation: Whether it's a subway, bus, taxi, or airplane it's possible for bedbugs to hang around. This is because they hitchhike by clinging onto materials like luggage or seats. When you consider that planes travel the entire country, the potential spread of bedbugs becomes terrifying.
Laundromats: Because bedbugs cling to clothing, it's extremely possible that publicly used laundromats can host bedbugs.
Secondhand Belongings: Are you tempted by that yard sale or discounts at a furniture store? Be careful, since secondhand furniture is a popular item for bedbugs to hide in so they can find new people to go home with.
Fortunately, despite how easy it is to come into contact with these pests there are ways to keep protected from an infestation. Some helpful tips to follow are:
Keep Your Baggage Elevated: A common mistake people make is to let their baggage touch the ground. Since bedbugs are so tiny, it's only natural they can more easily cling to ground level items.
Inspect Belongings: This should be done before heading inside. Check your purse, clothing, luggage, and anything else bedbugs can cling to when performing your inspection. Bedbugs like to hide in creases or dark spots like under the cushions, so be thorough when looking through furniture, appliances, and other similar items.
Inspect The Room: If traveling and staying in a hotel, carefully inspect the room for signs of bedbugs before accepting the room. Even the nicest hotels can have an infestation without the proper vigilance.
Since bedbugs hitchhike to get inside your home, it only makes sense to learn how to remain protected from them getting into your home. We identified some common items bedbugs cling to because that becomes the first step in protecting yourself.
Bedbug prevention is much easier than
bedbug control.
This is because bedbugs are masters at hiding, which makes it impossible for do it yourself (DIY) methods to completely get the job done. For this and other reasons, it's best to call in a professional pest control company.
Eliminate The Bedbugs With Quik-Kill Pest Eliminators
Staying on top of a bedbug problem takes a concentrated effort, which is nearly impossible for busy homeowners. That's why our team at Quik-Kill Pest Eliminators is prepared to unleash our full services to combat the infestation to deliver a
peaceful home
for our Moline customers. We guarantee full bedbug elimination thanks to our three-step process, which is:
Free Inspection: We visit your home or business to perform a thorough inspection to confirm if bedbugs are present and where they're hiding. We also determine the extent of your infestation.
Treatment: After preparing the property, we employ a combination of conventional and steam-based treatment options to combat bed bugs anywhere on the premises.
Follow-Up: Two weeks later, we return to the property to ensure the complete elimination of your bedbug problem. If we detect any further activity, we'll perform a second complete treatment with another follow-up two weeks later.
Enjoy peace of mind when you call the team at Quik-Kill Pest Eliminators. With us, you get guaranteed results without fail!