Seasonal Mosquito & Tick Control
Outdoor Living Program
During mosquito season (typically March/April – October) you can expect one of our pest management professionals to treat the foliage around your yard to kill mosquitoes where they hide and rest. We spray the plant-friendly treatment on bushes, trees, and other surfaces around your home where mosquitoes are likely to land.
Not only effective for controlling the vast majority of mosquitoes within the treatment area, our services will also help reduce the number of ticks and fleas that are carried into your yard on raccoons, squirrels, mice, and other wildlife.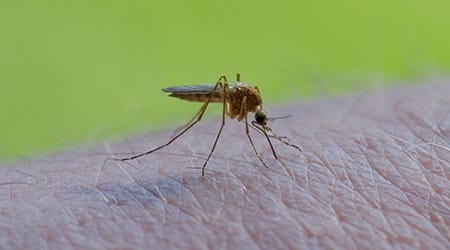 Fully-Automatic Mosquito Misting System For Homes And Businesses
A fully automated mosquito control system emits a very fine mist of botanical insecticide through misting nozzles installed in the areas you use most. The system can be programmed to automatically initiate a 30 - 60 second mosquito-killing mist every night around sunset and every morning around sunrise when mosquitoes are most active, giving you the best possible mosquito control available, all season long. Quik-Kill's mosquito misting system can also help control other unwanted insects like spiders, flies, gnats and "no-see-ums". It is easy to use, fully automatic, and almost disappears into your landscaping.
Special Event Mosquito Treatment
Keep mosquitoes from attending your special events. Quik-Kill's highly effective, one-time mosquito control service ensures the comfort of your guests by providing short-term relief from mosquitoes. Quik-Kill's highly trained, expert technicians will spray a fast-acting, synthetic insecticide to immediately kill mosquitoes on surface areas where they rest, and shaded areas where they congregate. (We also offer an organic/green alternative, although it is not as effective as traditional insecticide treatments).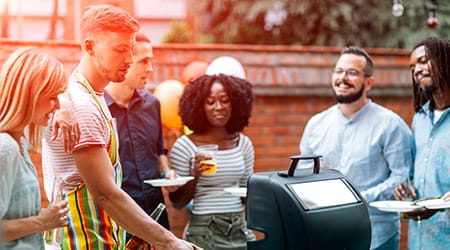 Frequently Asked Questions