The Best Way To Deal With Bed Bugs In Your Streator Home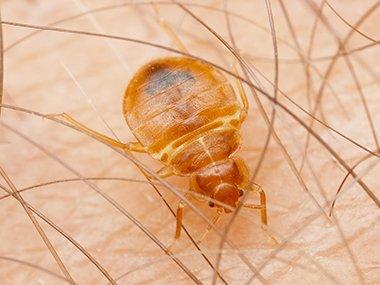 Bed bugs are incredibly resilient insects. Many homeowners don't realize just how resilient they are until they've spent a lot of time, money, and energy trying to get rid of these bugs. Today, we're going to talk about some treatment options that work to eliminate bed bugs and how these treatments can fall short if you don't apply them correctly. This will help you to see what works best.
Do chemicals kill bed bugs?
Yes. There are chemicals that can kill bed bugs. But there are some serious considerations when choosing to use chemicals to get rid of bed bugs in your home.
Bed bugs can develop a cuticle that is resistant to chemicals found in their environment. If they survive your attempts to kill them, they'll become more resistant.

All bed bugs have some chemical resistances at birth. An educated professional is able to assess what is most likely to work and how to administer treatments to achieve the greatest chance of success. This is a process of treatments and inspections.

Bed bugs hide in box springs and bed frames. It is vital to follow all label instructions when selecting products to apply to your box spring or bed frame. A professional follows strict safety guidelines when selecting and applying pest control products.

Bed bugs don't just hide in beds. When pest control products are applied to eliminate bed bugs, they may need to be injected into outlets, wall voids, baseboards, cracks and crevices, furniture, and more.
Does heat kill bed bugs?
Yes. Heat is an amazing way to eliminate bed bugs. Heat can kill bed bugs in all stages of development and eliminate bed bugs that have a high tolerance for chemicals. But don't make the mistake that many homeowners have made by thinking that you can just turn your oven on full blast and open the door. That won't do anything to kill the bed bugs in your home, and this idea has led to a catastrophic loss of property and human life. Something else that won't work is if you buy a bunch of space heaters and place them in every room of your home. It is very difficult to raise the temperature of a home to 120 degrees fahrenheit. Bed bugs will find cool spots to hide and they're likely to avoid your attempts to eliminate them. A licensed professional will use temperature-controlled industrial heaters and sensors for structural heat remediation, or steam treatments to target areas of infestation. When steam is used, it needs to be applied strategically to prevent bed bugs from escaping to other areas. This is best performed by a trained individual.
How do you know when the bugs are gone?
No matter what treatment you go with, there is one big drawback to attempting to eliminate bed bugs on your own: You're not likely to know if you got them all. Bed don't bite you every night. You can go a few days without having any bites and then suddenly realize that there are still bed bugs in your home. The best way to know that your home is free of bed bugs is to have a K-9 Bed Bug Inspection. Trained dogs can smell bed bugs in all stages of development. If there are living bed bugs in your home, this is the best way to find them.
Bed Bug Control In Streator
If you're seeing bed bugs in your Streator home, the best solution is to invest in professional bed bug treatments. It can be a nightmare to try and treat these insects on your own. At Quik-Kill Pest Eliminators...
We elect appropriate, EPA approved products and administer them according to all safety guidelines provided by the manufacturers.

We apply steam treatments as added protection to make sure no chemical-resistant bed bugs remain active in your home.

We rely on licensed pest management professionals and K-9 bed bug inspectors to make sure your home is free of bed bugs when your treatments are done.
You don't have to let the bed bugs bite. Contact Quik-Kill Pest Eliminators at the first sign of bed bug activity. Our team knows what is required to get complete control of bed bugs. We're here to help.