What To Do If You Think Your Streator Home Has Termites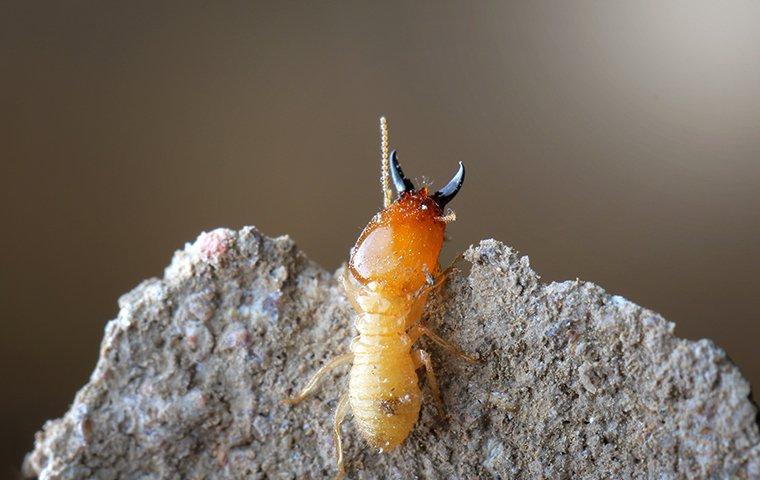 Termites are often called silent destroyers for a very good reason. They threaten the wooden structures of our Streator homes by causing extensive damage as they feed, leading to structural issues and financial losses that will worsen as the colony grows.
These social insects live in large groups, working together to build intricate tunnels and nests. You might be surprised to learn that they play a vital role in nature by breaking down dead plant matter, and their disappearance could compromise our ecosystem balance. Still, their presence within our properties can be devastating. Termites are responsible for billions of dollars in property damage yearly, making termite pest control a necessity if you suspect an infestation.
But for strategies to be effective, a comprehensive understanding of termite behavior and the factors that can lead to problems are essential. There are various species of termites, with subterranean, drywood, and dampwood termites being the most common in the area, and each species has unique characteristics and preferences.
But even the most potent treatments need to be used with sound prevention practices, like maintaining proper ventilation, reducing moisture sources, and addressing any structural vulnerabilities, as they are vital to minimizing termite infestations.
If you're struggling with an infestation or want to ensure your home remains free of these wood-destroying insects, this guide to effective termite control covers a lot of grounds. And for your best chance at eliminating these unwanted invaders, Quik-Kill Pest Eliminators provides top-rated pest control in Streator you can rely on.
The First Signs Of A Termite Problem
If you suspect you might have termites in your home, it is time to look around for the early signs of a termite infestation. While they are notoriously discreet, here are some examples of what you can expect to see if they have taken over your Streator property:
You find tiny, paper-like wings: Are you finding discarded wings of termite swarmers around your windowsills and other areas? If so, they are a strong indicator of a potential termite infestation. And if you see flying termites, it could be a sign of a colony searching for a place to start a nest.

You spot mud tubes: If you find peculiar-looking tunnels snaking their way up the foundation of your house, you've stumbled upon another telltale sign of a termite problem. These highways for termites protect them from the outside world as they travel between their nests and the cellulose-rich parts of your home.

You notice tiny pinholes peppering walls: While minuscule, these little holes in wood and drywall are a concerning sign that these pests are burrowing their way through.

Your floors are buckling: If your once sound floors are now creaking, buckling, or otherwise making noises you never noticed, it could be because of a termite problem.

Your walls are hollow: A sturdy structure should not sound hollow when you knock on it, but it eventually will as termites hollow it out from the inside, leaving only a thin outer layer intact around the remaining space.
Termites are hard-working, silent, and discreet. They often leave few traces when their destructive work is in progress, making detecting them early on challenging. For this reason, you must watch for signs of damage, as it can save you from some serious expenses later.
If you suspect a termite invasion, don't hesitate to call in the experts at Quik-Kill Pest Eliminators. We will keep these unwanted invaders at bay for good with top-of-the-line strategies.
How Quickly Termites Can Destroy A House
Did you know these tiny, six-legged destroyers cause billions of dollars in yearly damages nationwide? Imagine moving into your new house, complete with supposedly sturdy wooden beams, only to find a sneaky swarm of termites within its walls or under the foundation. Few things are as demoralizing to homeowners.
And you would have good reasons to worry. Termites can create a whole network of tunnels in a few short months as they work around the clock, gnawing away with their resilient jaws that can chew through wood at an alarming speed. Worker termites do not need to sleep or rest; their whole purpose is to forage for food, construct and maintain the nest, and care for the other members of the colony.
And unfortunately, it gets worse. Your infestation could reach the point that floorboards can give way beneath your feet if left unchecked, and your home is now unsafe. Depending on the colony's size, it could take around two to five years, but it is hard to tell how long your termites have been hiding and multiplying. If you notice signs of a problem, time is of the essence, as early detection and swift action are your best weapons against these relentless home wreckers.
Don't wait for termites to feast through your home until the damage is irreparable. Call Quik-Kill Pest Eliminators to schedule a termite inspection and determine why they took over your home.
Reasons And Factors For Termite Infestations
If you're dealing with a termite infestation, you might want to know why they picked your house in the first place. After all, knowing what to do and not do can be vital for avoiding reinfestations.
Many reasons and factors can lead to this unwanted and potentially catastrophic issue, but here are the most common culprits:
Your home provides them plenty of food: Termites have a never-ending appetite for cellulose-rich things like the wood that makes up your home to simple paper, and any of them can make you a prime target for an invasion. They can detect their meals from miles away, so keeping an eye for signs of termites is essential.

Your home has high humidity levels: Termites, and many other pests, love nothing more than a damp and cozy environment. If you have leaky pipes, poor drainage, or excessive humidity, you could end up with these wood-destroying insects at any time. We recommend fixing what you can and ensuring proper ventilation, especially in basements, crawl spaces, attics, and more.

Your home has convenient entry points: Termites are great at infiltrating property because they can squeeze through tiny openings, even that little gap in your foundation. Now is the time to fix neglected weatherstripping, seal up cracks in your foundation, repair damaged walls, etc.

You live in a termite-prone location: Sometimes, there is no other reason for your termite infestation than the location of your home. Streator, in general, is a haven for subterranean termites that thrive in our moist and humid conditions. Add to this our wooden structures, and you can see why these pests made themselves right at home in the area.
There are many reasons for termite infestations; some are easier to control than others. Still, if you end up with these wood-destroying pests in your home, all is not lost. Quik-Kill Pest Eliminators has the tools and knowledge to tackle the most challenging termite problems safely and effectively.
Contact Us At The First Sign Of Termites In Your Home
If these sneaky wood-destroying pests found a way to set up camp in your home, now is the time to act. There are many excellent reasons why calling the pros at the first sign of an infestation is the best way to save your home.
First, remember that termites are incredibly adept at hiding their destructive work, leaving you unaware of the damage happening right under your nose. By the time you spot those ominous mud tubes or sagging floorboards, the situation might already be out of control. But with the help of termite control professionals like the Quik-Kill Pest Eliminators, you can detect every one of these troublemakers early on.
Avoiding unnecessary expenses is another good reason to call the pros. Don't end up with thousands of dollars in damage as termites turn your home into a disaster zone. Thanks to our specialized knowledge, tools, and treatments, we can eradicate them swiftly and save you money in the long run.
We are one of the top-rated termite control companies near you for many reasons. Our specialists have extensive knowledge of termite behavior and biology and have successfully eliminated infestations time and time again with perfected techniques that are science-based. We only use the best and most effective treatments and prevention methods so you can relax knowing we are doing the heavy lifting to keep you safe.
And finally, we also stand out in the industry because we don't just eliminate existing termite colonies. Our licensed technicians will educate you on termite prevention, show you the warning signs to watch out for, and give you tips to keep your home termite-free for the long haul.
If termites have taken over or you want to keep them out year-round, call us today to get started with a free termite inspection, learn about our safe and effective strategies like liquid Termidor, which is an excellent subterranean termite defense product, our Sentricon baiting system, and our Home Guardian System for all-year pest elimination.