What To Do When Birds Around Your Streator Property Become A Problem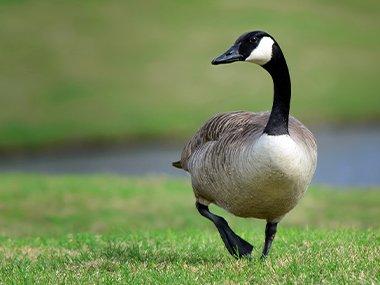 Birds are a unique pest problem for businesses in urban areas. Many people don't realize the threats birds present. They are unaware that the feces of birds can contain harmful organisms, or that birds can carry ticks and other parasites. They happily throw bread crumbs, french fries, chips, or something similar, and allow birds to come near. This behavior makes your property more interesting to birds, and it can lead to many issues. Birds can damage signs, rooflines, soffits, turfgrass, landscaping and more. They also leave unsightly droppings on the outside of your business and on the sidewalks where people can slip on them. The list of problems that birds can cause is quite long, but so is the list of preventative options available. When birds become a problem, here are some of the ways the bird experts at Quik-Kill solve them.
Keeping Birds From Roosting
One of the reasons pest birds become a problem is that they find a place on your property to roost. One of the best ways to prevent them from roosting is having an anti-roost system put in place. We provide many options to our customers and select the system that will work best for each. The most common anti-roost products we install are bird spikes and spring wire. These have a scarecrow effect and spook most birds. In some cases, we may rely on electric shock strips to get the job done. The current is slight, but enough to let birds know they're not welcome. We select the control method based on the pest bird pressures you're dealing with and the unique environment of your business property.
Keeping Birds Out
When birds come onto your property to roost or nest, there are many ways to encourage them to go somewhere else.
Some are physical barriers, like the installation of netting. Nets can cover large areas and fully protect vulnerable openings, semi-enclosed spaces, and more.

Some are non-physical barriers. In certain instances, it is best to use bird aversion fogging to discourage nesting. This can be used to keep birds out or to cause them to vacate an area.

Some are deterrents. The use of visual and audio deterrents can make birds feel uneasy and inspire them to nest or roost somewhere else.
Nest Depredation
Migratory birds, like Canada geese, may require this method for control. Nest depredation is the destruction of nests and eggs. It must be done by a licensed individual in accordance with the Migratory Bird Treaty Act (MBTA). Our bird-control professionals have the required permit for this.
Humane Bird Trapping
If birds have gotten inside your business, it may be necessary to trap and remove them. Our bird control specialists use humane bird traps to collect and release pest birds. We deploy large and small traps to capture the wide range of pest birds found in our area.
What Works Best
No two bird problems are exactly the same. You might have pigeons leaving feces on your concrete ledges and causing them to corrode. You might have starlings building nests in electrical boxes. You might have sparrows eating up your grass seed. You might have Canada geese trampling your landscaping. There are many ways birds can be a nuisance on your property. The worst is when they get inside. They can contaminate interior spaces and present a threat for histoplasmosis, cryptococcosis, candidiasis, and more. If you're in our Illinois service area, let one of our licensed bird control professionals help you create a bird control plan to meet your specific needs, conditions, and budget. Quik-Kill Pest Eliminators has a track record for effective bird control. Our comprehensive services include the interior and exterior of your business and can include specialized cleaning and sanitation services so you don't have to deal with roosting and nesting sites.
What is the first step?
It is easy to set up your bird control plan. We offer a free inspection to help you get started. This is an onsite inspection that will provide you with an evaluation of the bird pressures and trouble spots that need to be addressed. From this inspection, we'll guide you in selecting what will work best for you.