Top-Notch Rodent Control Solutions For Your Streator Home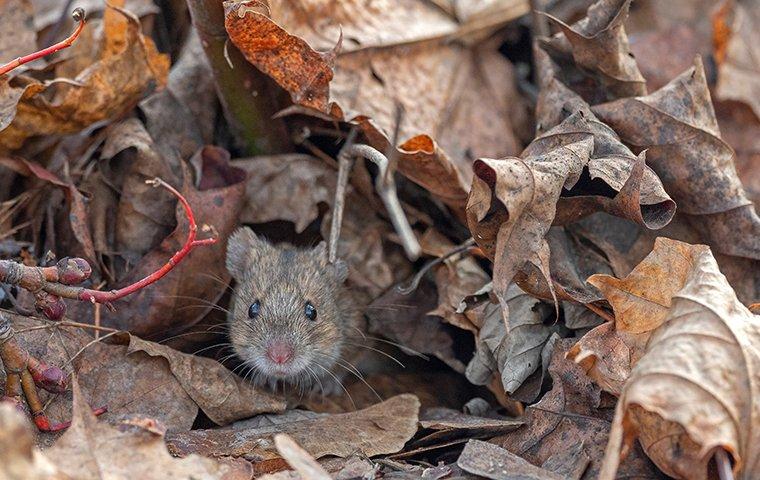 Are you familiar with what makes a rodent a rodent? Do you know that voles are rodents but moles are not? Do you know that some rodents live outdoors and never get into homes? Most of all, do you know which rodents commonly enter homes and what to do about them? We're going to cover a lot of ground today. We'll dig into what makes a rodent a rodent and why they become pests. We'll give you five effective exclusion tips to keep these critters out of your home. We'll end by looking at what professionals do about rodent pest control in Streator. Here's everything you really need to know about effective rodent control. Let's get started!
What Are Rodents?
Rodents share a few common traits. Whether it is a burly beaver living in a pond or the tiniest of mice living in your shed, they will have the following traits.
All rodents have fur. You won't find any rodents with feathers or scales.
All rodents have ever-growing incisors. They must file these teeth down by gnawing on things.
All rodents have live offspring. They don't lay eggs.
While helpful for classification, these common traits do not provide any insights into how to control rodents when they enter your yard and explore your exterior. If you want to get control of rodents, you need to consider all of the ways they're different from each other because different rodents in Streator do different things.
Burrowers: If you have ground rodents, most will prefer to live in the ground. In general, these rodents require outdoor rodent control. A few common burrowers are voles, gophers, and Norway rats. The worst of the three are Norway rats because they can enter structures and create indoor nests.
Nature-Lovers: If you have rodents that prefer outdoor environments, when they get into your home, they won't stay long. Chipmunks, squirrels, and deer mice fall into this category. The worst of the three is squirrels. They can get into an attic space and stay all winter. When they do, they can cause a lot of damage.
Tree Rodents: If you have rodents that live in tree holes, hollowed-out logs, or some other woodland habitat, it should not surprise you when they take up residents in your home. Your wall voids and attic can feel like their preferred nesting habitat. Roof rats and field mice are tree rodents. Of the two, mice are the worst, only because they can live on crumbs and morsels.
When working to keep rodents in Streator from entering your home, it helps to know which rodents are causing trouble. Here are a few quick ways to identify them.
Squirrels have bushy tails.
Chipmunks have black stripes on the back.
Voles create runways in grass.
Norway rats are brown and create holes in your yard.
Roof rats are black.
House mice are gray with a white underbelly.
Deer mice are tawny and white, like a deer.
If you find rodents on your property or in your home, it is critical that you know how they can impact your health and cause damage. Let's quickly look at the dangers and examine how the danger will grow over time depending on what rodents are causing the trouble.
The Dangerous Diseases Rodents Are Known To Spread
There are a few ways rodents can spread diseases. They may eat foul things and their fecal matter can have pathogens. They may come in contact with unsanitary environments, such as dumpsters and sewers, and have harmful microorganisms on their fur or feet. They can carry ticks and fleas, which are associated with many diseases that impact human and pet health. Here are some of the many diseases spread by rodents, ticks, and fleas:
Leptospirosis
Rat-bite fever
Tularemia
Salmonellosis
Jaundice
Cowpox virus
Trichinosis
Hantavirus
Lymphocytic choriomeningitis (LCM)
Adult respiratory distress syndrome
Rocky Mountain spotted fever
Lyme disease
Tick paralysis
Anaplasmosis
B. miyamotoi disease
Ehrlichiosis
Babesiosis
Powassan virus
Boutonneuse fever
Heartland virus
Southern tick-associated rash illness
Colorado tick fever
Murine typhus
Tungiasis
Tapeworm
Anemia
And more.
If you want to learn more about these diseases and which pests spread them, we recommend visiting the CDC website to get up-to-the-minute data. Also, keep in mind that not all organisms are infected. There are many factors that contribute to the risks. For peace of mind, always get professional rodent control to address rodent problems and guard your health.
Five Effective Rodent Exclusion Tips
Long before rodents get into your Streator home, there are ways you can stop them. Each of these five tips will vary in effectiveness, depending on the type of rodent you're attempting to exclude. Squirrels and roof rats tend to enter homes by way of roof entry points. Norway rats tend to get in on the ground floor. Rats and mice often get into garbage, while squirrels don't typically eat human food until exposed to leftovers in trash bins or around outdoor cooking areas. Keep these facts in mind as you consider these rodent prevention tips.
1.Address Exterior Attractants
The first step is to consider why rats, mice, or squirrels might want to hang out near your home. If you limit how many rodents are active near your home, you'll reduce the chances of unwanted entry.
Squirrels are easy to deter. They're looking for nuts and seeds. Clean up nuts underneath trees and refrain from putting nuts out for the squirrels. If you have bird feeders, consider moving them away from your exterior and installing them on slippery posts that squirrels can't scale. As you do these things, keep in mind that rats and mice love nuts and seeds as well.
Manage your trash. There is a lot to trash management. You need to get your trash to the curb weekly to prevent organic matter from making your receptacles stink. You need to wash your receptacles with soapy water when they acquire a smell. Most of all, you need to keep your receptacles covered and refrain from overfilling.
Remove ground clutter. Rats and mice use objects on the ground to help them get around on your property. Open spaces are intimidating.
The goal is to remove food and deter navigation so rodents don't want to spend time on your property or near your home.
2. Remove Hiding Places
Rats and mice hide in junk piles, underneath structures, and in vegetation. Removing or guarding these hiding places will reduce rodent problems.
Store junk in plastic bins.
Apply a barrier to block access to the void underneath your back deck.
Put hardware cloth around the base of your shed.
Move wood piles away from your foundation.
Squirrels are not deterred by removing hiding places. They run around out in the open and nest in trees or build ground nests with sticks and leaves.
3. Block Or Remove Routes
All rodents are expert climbers. If they climb a tree next to your home, they may enter by way of your roof. Consider this and other potential ways a rodent might get on your roof.
Trim branches that hang near or over your roofline.
Attach rodent guards to pipes on the sides of your home.
Attach a guard on powerlines that attach to the exterior of your home.
Block your gutter downspouts with a porous material, like wire mesh.
Keep in mind that applying a slippery material, like a piece of sheet metal, can prevent rodents from scaling a rough surface, and cleaning your exterior can remove debris that provides a rough surface.
4. Rodent-Proof Your Exterior
If you have tiny gaps, holes, or openings in your exterior and foundation, you can expect rats or mice to gnaw on them. Patching these small openings can prevent them from turning into entry points. Here are the things you'll need.
A caulking gun
Expanding foam
New weatherstripping and door sweeps
Mortar
Foundation repair kit
Hardware cloth
Metal flashing
And screens
Make sure you get every opening, no matter how small.
5. Do A Few Things Indoors
When a rodent finds its way into your home, you want that rodent to regret its decision. Here are a few simple ideas to help you put out the unwelcome mat.
Seal all food in plastic or glass containers.
Wipe down counters and shelves.
Clean up crumbs and vacuum routinely.
Keep your attic orderly and clean.
It takes work to keep rodents from entering your home. If you don't have the energy or inclination to stay on top of natural methods, you may turn to pest control products for an easy solution. Unfortunately, DIY rodent control is rarely effective, and it may unnecessarily harm these animals as you attempt to control them.
Professional Rodent Control Is The Best Solution
When you need rodent pest control, contact a licensed home pest control professional for a solution that is best for you and the rodents that are causing trouble. A pest management professional will properly identify the pest, consider the conducive conditions, and apply a multi-pronged strategy to control them. Your professional will also ensure that no unnecessary harm is done. For certain rodents, live-trapping and specialized exclusion devices are used. For rats and mice, the effective application of snap traps quickly terminates the animals so they do not continue to present a threat to public health. No rats and mice are wounded or put through unneeded stress during elimination when traps are appropriately deployed.
Are you in Streator? Contact Quik-Kill Pest Eliminators for smart, effective, and quick control of rodent pests. Contact us by phone, text, or e-mail. We will listen to your concerns and help you find a solution that is right for you. Connect with us today!