Don't Let The Bed Bugs Bite: The Effective Control Solution For Your Streator Home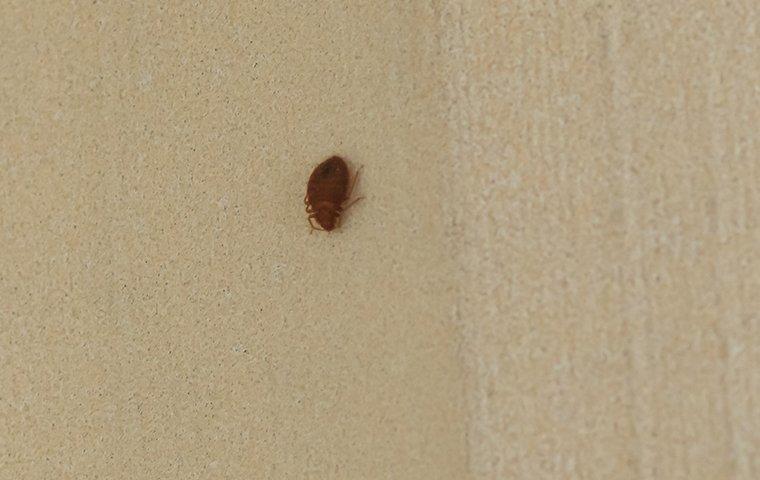 When you find a bed bug, whether at home or away, it can send your mind into overdrive. Are there more? Where are they hiding? What do I do to stop them? All most people know about bed bugs is that they come out at night and bite. As you can imagine, that is not nearly enough knowledge to prevent bed bugs from hitching a ride home with you, and it won't help you get rid of bed bugs if they've found their way into your home. Today, we're going to arm you with the information you need to do something about those creepy pests should you ever come in contact with them. Join us as we tell you how to locate the bugs in your home (and also before they come home with you) and what is needed to remove them when they appear in your home. We'll break down everything you need to know step-by-step. If you don't have these tiny, irritating pests in your home yet, you can skip ahead to learn how bed bugs find their way into Streator homes and how you can prevent a bed bug problem by applying the prevention tips and techniques we've provided. If you're in need of professional bed bug control in Streator, remember that your Quik-Kill Pest Eliminators team is here to help. You don't have to read an article about bed bugs to deal with a bed bug problem. Our licensed technicians can do it for you. Connect with us by phone or through our contact page for fast relief from these tiny pests.
Bed Bug Detection: How To Spot And Confirm An Infestation
The first step in bed bug control is learning how to check for bed bugs. It is possible to think you have bed bugs when you actually don't. Knowing how to find them will also help you zero in on the problem and determine what to do about it. Here's what you need to know:
Do you have a rash? If you do, you may have a bed bug infestation. But, then again, you may not. Bed bug bites are often surrounded by a rash. The rash caused by bed bug bites can be extensive. The way to identify bed bug bites is to consider the bumps of the rash. Each bed bug attempts to bite three times during their nighttime feedings. As they bite, they move across the skin a few inches between meals. When several bugs do this, the bumps look like a path on the skin. The bumps of a rash caused by an allergy to food, clothing, or another kind of bug (like carpet beetle larvae), will look random on the skin.
Do you see black and brown stains? There are many insects that can leave tiny black droppings or cause black fecal spotting on fabrics, but bed bugs are a bit unique in that they excrete blood with their feces. Therefore, the stains they create are often a mix of black and brown. The black is the fecal matter, and the brown is the dried blood. Look for these stains on sheets, pillowcases, blankets, upholstery, clothing, etc.
Do you see white or red insects? If you find a bed bug, it will likely be a nymph. They are more desperate for a blood meal than an adult. Nymphs are about 1/26 of an inch long. They will appear white if unfed and red if they have blood inside the abdomen. Look for them on sheets or in the creases of your mattresses.
Do you smell something? Several bugs can create a distinct smell. If bed bugs are near, you may notice a coriander smell. Coriander is a common description of bed bug pheromones. On occasion, some people describe them as smelling like a locker room towel. But typically, there is a sickly sweet aroma.
Can you find adult bed bugs? It isn't easy to find the adults, but you may if you know where to look. Check between mattresses and box springs. Inspect creases, tight spaces, dark voids, and pockets of all furniture. Look under the feet of furniture. Check luggage, duffel bags, book bags, pocketbooks, etc. Inspect the surface of bed frames, baseboards, alarm clocks, and even the frames of paintings and photos.
If you detect bed bugs while away from home, you can use the prevention tips and techniques provided below to help you prevent them from coming home with you. If you find these warning signs inside your home, the next step is to take action and get rid of them. Let's look at why it is a good idea to call the experts to deal with bed bugs.
Professional Bed Bug Control: Call In The Experts Right Away
Bed bug removal is not a simple process. It requires dedicated and strategic treatments. For this reason, we recommend hiring a pest management professional. Here are a few ways the service team at Quik-Kill Pest Eliminators gets the results you want.
Inspection: We perform a detailed inspection to locate and isolate the bed bugs. If you haven't performed an inspection yet, or you're having trouble finding the bugs, we can get this tough job done for you.
Materials: It is critical to select appropriate materials and apply them in a way that won't make you sick. We use EPA-approved products and apply them according to safety protocols. We also select products currently known to work best on bed bugs. Selecting control materials is where experience pays off.
Steam: Heat eliminates bed bugs in all stages of development. When used with conventional treatment materials, fewer materials are needed, and the combination of the two methods works well to increase the effectiveness of the treatments. Heat and stream are often used for DIY bed bug control. Unfortunately, on its own, steam is not enough. It can cause bed bugs to spread, and it makes them more difficult for a professional to control.
Follow-up: Some bed bug infestations are harder than others. At Quik-Kill Pest Eliminators, we perform the necessary follow-ups to make sure the job is finished.
Bed bug treatments require training and experience. When treatment is needed, contact Quik-Kill Pest Eliminators for service. If you don't have an infestation, that is good to hear. Let's help you keep it that way.
Unwanted Guests: Common Causes Of Bed Bug Infestations
Bed bugs are hitchhikers. They don't live in your yard and enter your home through cracks and crevices; they're carried into your home inside the objects they hide in. The first step in bed bug prevention is knowing some of the ways these pests get past your walls.
You can bring them home from vacation, even if you stay in a 5-star hotel. Bed bugs are carried into hotels by other guests.
You can get them from work. Bed bugs have been found in many work environments, including office spaces. Coworkers can unknowingly bring bed bugs from home.
You can get bed bugs from your kid's friend's house. A home-to-home transfer is common because people don't know they have bed bugs at first. Teach your kids how to guard against bringing bed bugs home.
You can get bed bugs from your kid's school. If you have college-age young adults, they can bring bed bugs home. If you have young kids, they can pick them up at elementary, middle, and high school. They can also get bed bugs from daycare.
You can get bed bugs from used furniture. When you buy a bed, couch, nightstand, alarm clock, computer, piano, or any other household, it could have bed bugs inside.
Now that you know some of the most common ways bed bugs get into Streator homes, let's take a look at some expert tips and techniques to prevent a bed bug infestation.
Preventing Bed Bug Infestations: Tips And Techniques
You have the ability to stop bed bugs in their tracks. All it takes is diligence and dedication. Use these tips when you are away from home, even if you don't stay overnight. Teach them to your kids, extended family, and friends for added protection.
Always keep watch for bed bugs, black and brown stains, shed skins, and tiny white eggs. And, if you smell coriander, look closer.
Always perform a quick inspection when spending the night away from home.
Protect your luggage by storing it high, sealing it in plastic bags, or applying a light spray of lavender to the exterior.
Use a luggage rack if one is provided.
When you're done wearing clothing, store your laundry in a sealed plastic bag.
Wash and dry all clothing when returning home from a holiday or sleepover.
When at work or school, refrain from sharing a locker with a coworker.
Always inspect used items before bringing them into your home.
Perform routine bed bug checks in your home, particularly after you've had guests spend the night. And be sure to launder all your bedding regularly.
If you find bed bugs in your home, remember that Quik-Kill Pest Eliminators go the extra mile to take care of pest problems the right way. Contact us for bed bug services in Streator and the surrounding area. You don't have to let the bed bug bite. Help is here.